Express Delivery

Secure Payment

Made in France
From €1,188.00 €990.00
To €2,901.60 €2,418.00
Outdoor timelapse made easy
100% self-sufficient – solar panel and battery
100% connected– Wifi & 4G
Weatherproof & designed for outdoor use
Compact – 21 x 18 x 7 cm – 1,5 kg
Photos: 4K & 220° panoramic

Delivery time | Conditions for the return of products
100% self-sufficient
Never worry about the battery or memory card. Our Tikee outdoor timelapse camera regulates its power depending on the available sunlight and transmits its images remotely for several months or even years.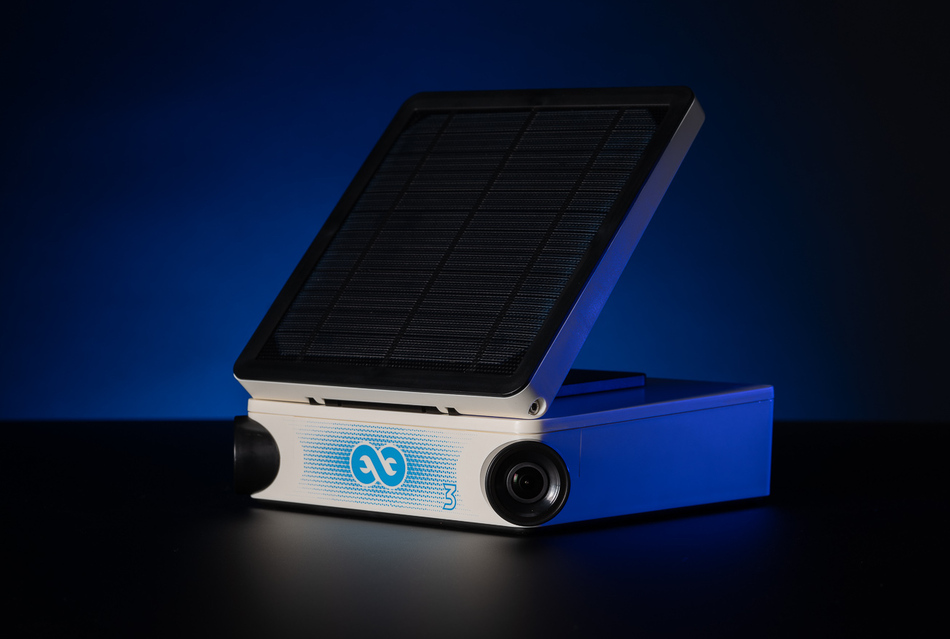 Rotating solar panels & high-performance battery
Our Tikee 3 timelapse camera is designed for outdoor use and suitable for long-term timelapse videos thanks to its innovative solar panel and a new built-in battery with a power of 24000mAh.

Optimized for long-term timelapses
Thanks to its smart energy management, our Tikee long-term timelapse camera regulates its own autonomy, shooting settings, photo uploads, etc.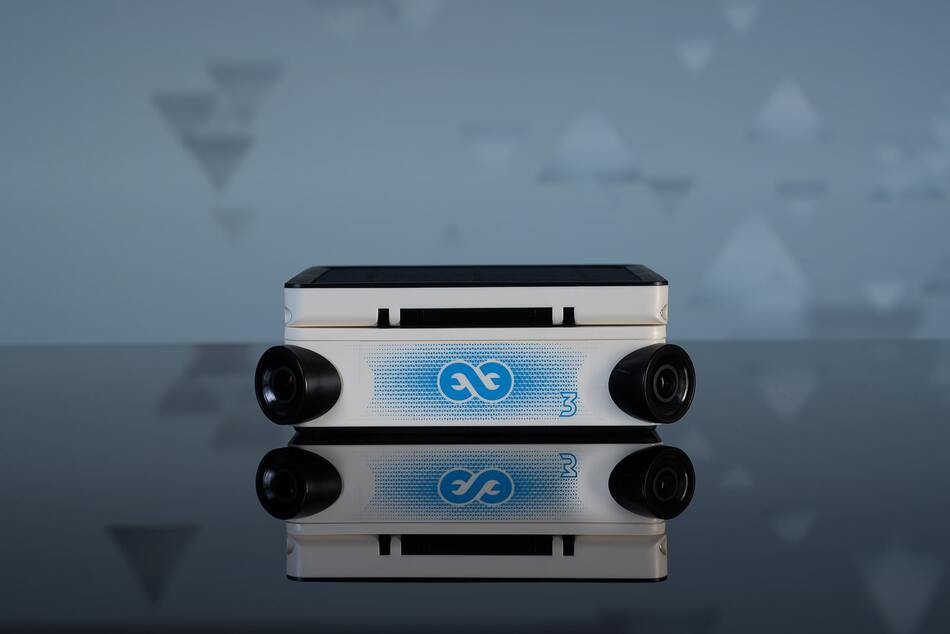 100% connected
Go beyond the limits of timelapse and regular webcams to capture moments and relive them. Our 4K timelapse camera connects to Wi-Fi or 4G and sends its images as the sequences progress.

Wi-Fi & 4G connection
Send photos via Wi-Fi or 4G networks to a secure and powerful cloud. Enjoy cloud storage for unlimited timelapses and remote updates of your camera from the cloud. Get notifications of your current timelapse projects so you're always up-to-date with what's happening. Live streaming of auto-created timelapses Timelapses are automatically created in our web app myTikee. Watch & share updated timelapse videos with your latest uploaded images. Out of network? Thanks to the Force Upload mode, send your photos when you need them as soon as the camera connects to the network of your choice.
4K 220° professional timelapse photography
An outstanding panoramic field of view in full resolution for professional results.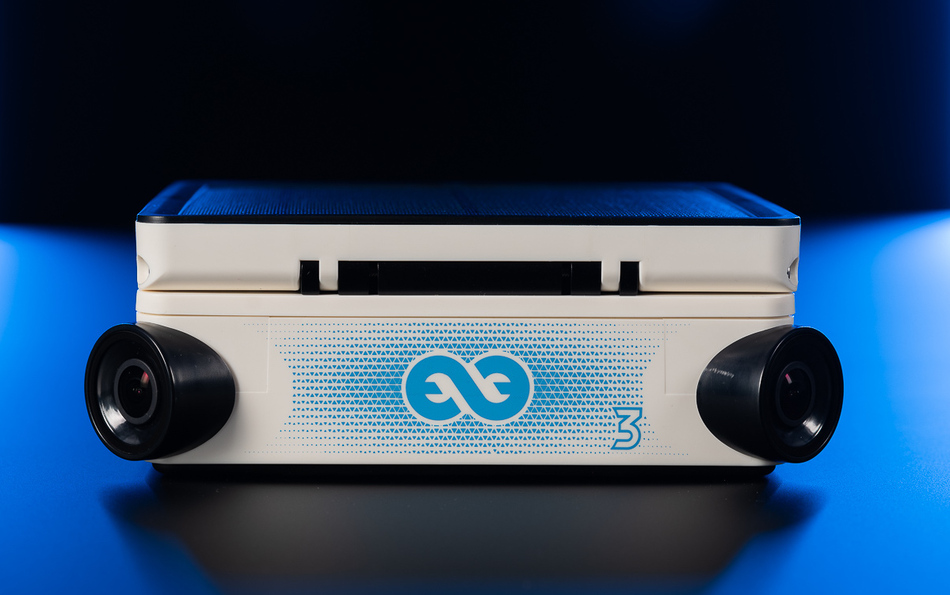 220° panoramic photography
Immerse yourself in beautiful scenery (a sunset or sunrise, the four seasons, a glacier melting, etc.) thanks to our Tikee timelapse camera's incredible panoramic view of more than 220° and a vertical aperture of 90°. Advanced effects such as Pan & Zoom for automatic and digital tracking shots.

2 Sony EXMOR R 16Mpx sensors
The best reference for professional photography: fast, sensitive and high-resolution sensors. A 4K timelapse camera to generate detailed images: 4608 × 3456 pixels per sensor.
Sturdy & Weatherproof timelapse camera
Our timelapse camera is equipped with a waterproof and durable housing designed for outdoor use. Tikee 3 is so much more than a regular webcam or action camera! In the mountains, at the seaside, in the rain or in sunlight, take your photos in all kinds of weather conditions. Smaller than a laptop, lighter than a DSLR camera, without compromising on quality.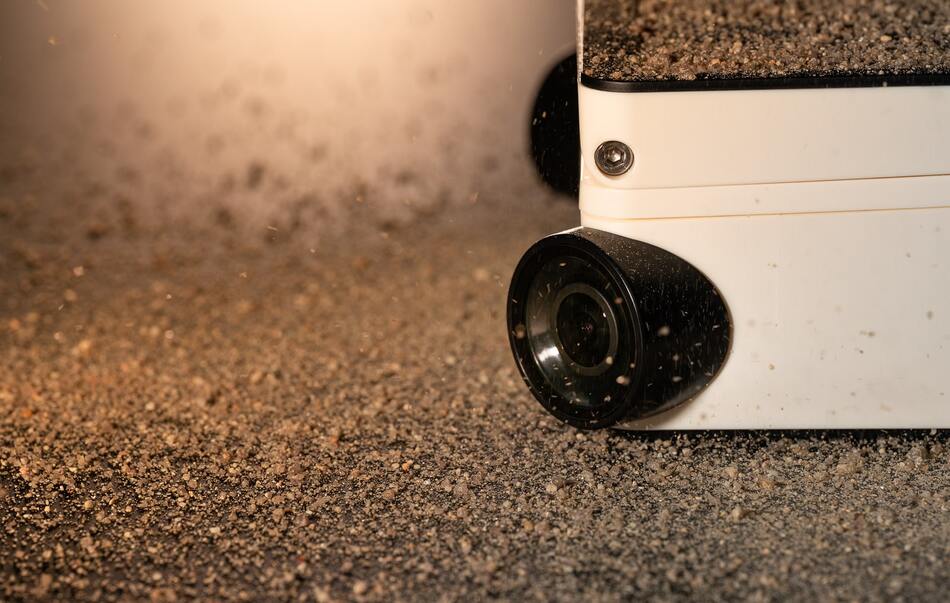 Weatherproof IP66, compact & lightweight
Your all-in-one IP66 weather-resistant outdoor timelapse camera can be used in all weathers without any protection. Carry it easily, take it anywhere, and install it wherever you want. It is also compatible with a standard tripod.

Revisited ergonomics
Redesigned access to microSIM and microSD cards and integrated breathable valve for all weather conditions.
Infinite possibilities Choose. Capture. Create. Share.
Many effects and filters for professional timelapse videos in a few clicks with myTikee.


Automated effects & filters
Pan & Zoom for automatic tracking shots. Built-in augmented gallery with comparison and zoom. Time and day selection filters to choose your interest periods in just a few clicks.

myTikee: a smart & creative web app for timelapse
Plug & play: control and edit your timelapse sequences remotely from your myTikee web application. Easily share your timelapse videos and download them in mp4 format.
More details
The Tikee 3 time lapse camera continues to revolutionize time lapse image capture in full HD, 4K or even 6K quality with its dual wide angle lenses and Sony Exmor R 16 Mpix image sensors that cover a 220° HFOV. The left and right images are merged during the AI-assisted photo/video production process to form 7360×2650 panoramas in full HD, 4K or 6K (JPEG + DNG formats).<br>Various automated and customized video content can then be obtained. Images can be stored locally on microSD cards (up to 128GB) or uploaded via Wi-Fi or 4G to Enlaps' secure myTikee cloud platform.<br>Tikee is designed for outdoor use and is weather resistant (IP66 standard). A built-in solar panel and high-performance battery make Tikee timelapse cameras 100% self-sufficient to take up to 6,000 images without sunlight. With Tikee 3, outdoor timelapse is made easy!
Specifications
Specifications
More Information
Casing
1
Dimensions
210 x 180 x 70mm / 1.60 kg
Cameras
Two 16-Mpix camera sensors for panoramic photos
Sensors
Image Sensors: Sony Exmor R 16 Mpx
Lenses: F2.8 wide angle lenses
DFOV: 149 °
Maximum resolution of the sensors: 16 Mpx
Full resolution image size (per sensor): 4608 x 3456
Size of the sensors: 1/2,3
Resolution of left and right images sent to the web application
Upload pictures resolution : Fixed Resized pictures 4K
Photos format
Jpeg
Resolution of timelapse videos
Up to 4K with Tikee upload and myTikee storytelling subscription Up to 6K with manual upload and myTikee storytelling subscription
4G LTE telecom network compatibility
4G/LTE World compatibility LTE-TDD: B34/B38/B39/ B40/B41 LTE-FDD: B1/B2/B3/B4/B5/B7/ B8/B12/B13/B18/B19/ B20/B25/B26/ B28/B66 UMTS/HSPA+ : B1/B2/B4/B5/B6/B8/B19
Wireless data sending details
Resolution of left and right images sent to the web application: selectable from 3 dimensions (in pixels):
Small (S) - 2048 x 1536 per image, approx. 1 MB per pair (panoramic image after fusion: 3280 x 1180)
Medium (M) - 2664 x 1998 pixels per image, approx. 2.5 MB per pair (panoramic image after fusion: 4260 x 1534)
Large (L) - 4608 x 3456 pixels per image, approx. 5MB per pair (panoramic image after fusion: 7360 x 2650)
Fastening system
Weatherproof : IP 66 Operating temperature : -10 / + 50° C
Details of resistance to external conditions
Designed for extended outdoor use (resistant to sand, snow, rain, etc.)
Rotating and tilting arm of solar panel made with anodized aluminum
Magnetic closure of the solar panel
Storage temperature: -25 / + 60 °C
Storage (not included)
Micro SD Card up to 128 GB
Battery and solar panel
Fully autonomous power management : Built-in Li-on battery and Solar panel
Charging
Micro USB 5V / 2A max.
Wireless data sending
Periodic connection in WIFI or 4G/LTE
Wireless Data Setup Details
Bluetooth Low Energy
Smartphone Compatibility: Bluetooth 4.1 and + – Android 5 and + – iOS 11 and +
Wireless data setup
Mobile app compatibility : iOS and Android
Mounting system
Standard camera screw pitch ¼"
Upload mode
Pictures upload modes : 1 mode
Upload modes details
Normal mode: send every 25 (default value, configurable) pictures of the camera the status and pictures to myTikee
The upload mode, network coverage and settings chosen can significantly increased energy consumption
Securing the Tikee
Metal insert for the passage of a padlock
Shooting Interval
Long-term sequence: 5 minutes minimum<br/>
Event or Burst Sequences: 5 seconds minimum
Geolocation (only available with a 4G LTE connection)
Geolocation : No
Firmware update
Firmware update : using SD card / over 4G LTE / Wifi
Adaptative interval
Adaptative interval in harsh conditions: No
Tikee version
Global
Recreational time-lapse camera and photograph Time-lapse camera
Are you fond of photography? You just need to choose some wonderful photos for yourself. Are you still confused about what type of camera you should choose? Here we recommend you foremost photography camera time-lapse Tikee 3
Tikee 3 is a small and easy-to-use time-lapse camera that helps to edit the captured scenery from photos taken at a regular interval of time. It's a great way to edit a whole trip or to create a video montage of your favorite places.
Tikee is a recreational time-lapse camera. Perfect for the outdoor adventurer, Tikee is waterproof and shockproof to take it everywhere and edit your beautiful capture full day after shooting or after an interval time. Add many editing to your photos or videos - make your subject more liveable.
Featuring intuitive controls and a world-leading software platform, the Tikee 3 will make sure you edit your photo effortlessly with myTikee. After shooting a beautiful shot or after capturing a shot at a regular interval of time, you can edit your subject easily because of their automatic editing feature.
Overview of time-lapse camera
The Tikee 3 is a new, fully automatic recreation time-lapse camera designed to edit any moment in your outdoor adventures. Its compact design and weatherproof housing make it easy to take with you, and its solar panel and battery let you record the whole day on your smartphone.
Its 4K-resolution sensor makes every shot look cinematic – imagine how amazing your photos will look when you play them back.
The recreational time-lapse camera is a specialized motion picture camera that takes a series of images at a regular interval, time-lapse photography and plays them back as a video.
Easily set up the camera
Tikee 3 is the most advanced camera time-lapse that allows you to easily set up to take the best photography camera time lapse. It is a revolutionary camera time-lapse specially made for all levels of photographers, from amateurs to professionals, to achieve high-end shots after shooting your subject with each interval of time.
Turn it on, connect it to your smartphone via Wi-Fi or 4G connection and edit some footage. The entire process will not take more than a few minutes. When you're done, you can simply disconnect the camera from your phone and pack it away for another day.
Stop wasting your time on overpriced time-lapse cameras, just buy a Tikee 3 camera now! The device is very small and made of high-quality material. It is very easy to set up this camera. By just charging via solar panel, You can immediately control the Tikee 3 via a smartphone app.
100% self-sufficient – solar panel & battery
There are cameras that you have to plug into the power supply. But this camera is self-sufficient with a built-in solar panel & battery.
This time-lapse camera is powered by nothing else but solar energy and the included 2200mAh battery holds up for days without charging.
The Tikee 3 is designed as a fully self-sufficient camera with a solar panel and battery that can be charged by any powerful USB charger. This allows you to enjoy uninterrupted editing without worrying about running out of power during an important project!
A weatherproof case protects the camera from all kinds of weather conditions, including rain, snow, and dust. Despite bad weather, it is a leading photography camera to capture time-lapse photos.
Portable & Easy to Use for photographs
This Time-Lapse Camera is designed for Outdoor and Travel. You can even mount it on a tripod.
The increasing popularity of time-lapse photography is undeniable. It is one of the world's foremost portable time-lapse cameras for editing your videos and photographs effortlessly. This makes it easy for photographs and everyone to edit the photographs and videos, and relive our treasured memories over and over again.
Editing like a specialist with myTikee
Ever wondered how to edit time-lapse photography? Or how to edit a timelapse video and make effects of photographing? Then here is the answer to all your questions.
With so many kinds of photos, it's hard to decide which one to save. But we can't miss those pictures that we want to keep and look at sometimes. We need a tool which we could use to enhance our pictures and make them look superb with minimum effort and maximum quality. Tikee 3 is the answer to your Query. With the help of myTikee, you can edit your sequences effortlessly.
Always connected
Your camera will never be out of reach and always be connected. Tikee camera is the foremost photography camera for time-lapse that you can take with you wherever you go thanks to its unique images frame.
Create beautiful time-lapses
Tikee is the world's foremost time-lapse camera for recreational use. It is small, compact, easy to use, and comes with a free app for your smartphone.
Bringing your Tikee along on outdoor adventures is a breeze thanks to its compact design and lightweight body. Edit the captured sunrises from the top of a mountain or watch the sunset from your favorite beach — wherever you go, Tikee comes with you!
There are many benefits to editing time-lapse videos. The first is the simple joy of watching something you've spent time recording unfold before your eyes. This can be a great way to capture and edit life's everyday moments, or it can be used to create something more cinematic.
But one of the best reasons to edit time-lapse videos is that they do not have to be complicated. There are so many expensive and not easy-to-use options on the market today that are difficult to use for novice filmmakers who are just getting started.
If you are looking for the best photography camera for the time-lapse - or if you are looking for something for shooting your subject- this guide will help you what to consider when purchasing one.
Our others products