#Time, the first mobile timelapse app for time comparison
For those looking for a timelapse app that allows them to keep track of everyday phenomena or long-term transformations (how your environment evolves, the passing of the seasons, a house renovation or construction work, or any other ongoing project that couldn't be shared before), Enlaps has created the first collaborative mobile app that uses time comparison (before/after pictures) to generate a new high-engagement video media: #Time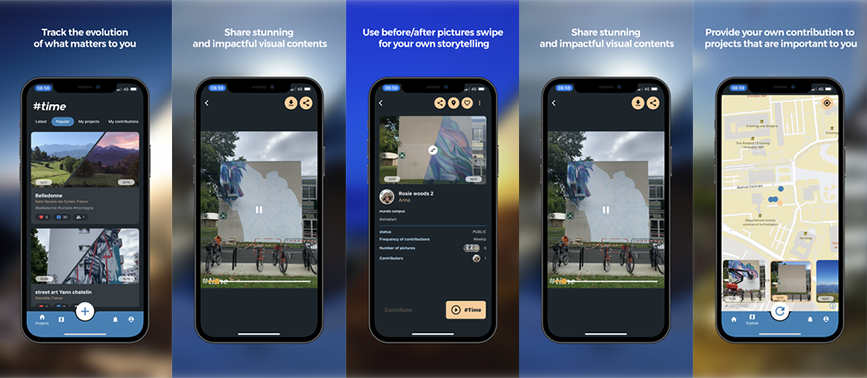 Keep track of what's important to you

Choose the subject you want to follow over a few hours, several days, or even several months.

For individual use or to share with your community

Depending on your project, keep it private or make it public. You can even enrich it with other people's contributions (after giving them access).

Use the before/after picture to tell your story

Our professional timelapse app #Time provides you with all necessary tools (geolocation, visual help, and a photo repositioning algorithm) to help put you — or any contributor to your project — in the same shooting conditions.

Share astounding, powerful, and inspiring visuals

Visualize your project's progress at a glance thanks to the app's image comparison tool or by using #Time's automatically generated media and share this unique experience on your various social media platforms.

Make your own contribution to projects you care about

Access the timelapse app to browse through public projects to learn more about them and even make your own contribution!
Start your project!