The time lapse experience to keep a close eye on and to capture what matters in unique locations
Why using timelapse for research and science ?
Timelapse is used in research and science for more than two centuries now. It permits especially to collect information and data thanks to photographies and then comparisions. But timelapse has also new uses for reseach and science: its application to educational and social scientific research methods. Timelapse is a time keeper but also an educative and social tool for those for whom change matters.
You can see how the glacier evolves, how it reacts all year, every season, every month, every day. The camera is your eyes. There are areas where you can't go because they are too dangerous and then the camera becomes indispensable.
Tikee camera at fieldwork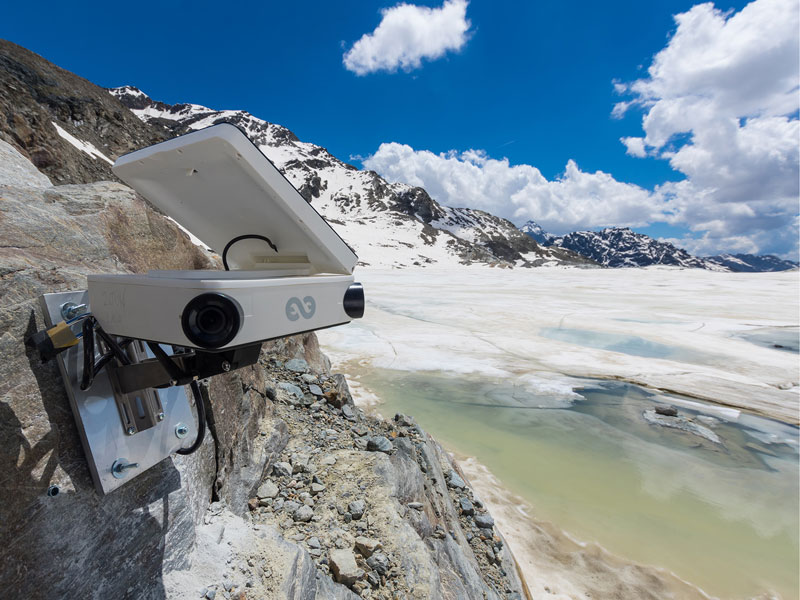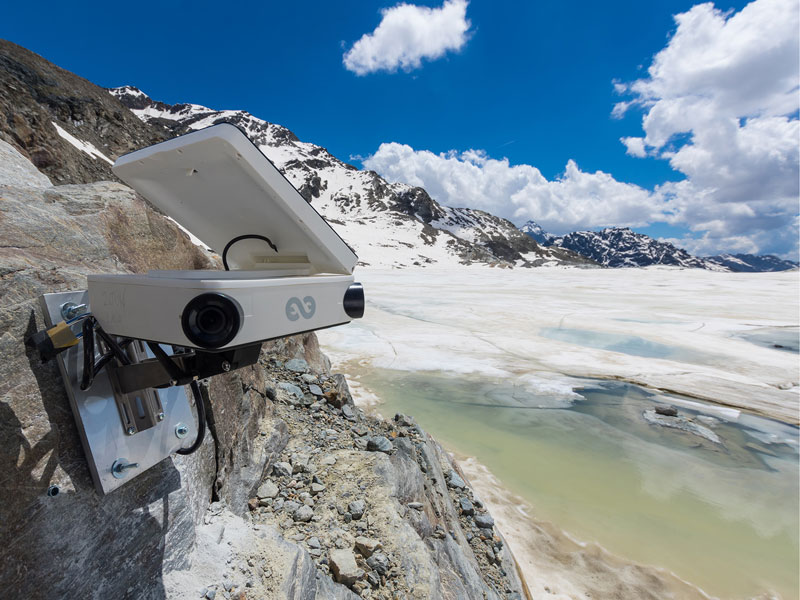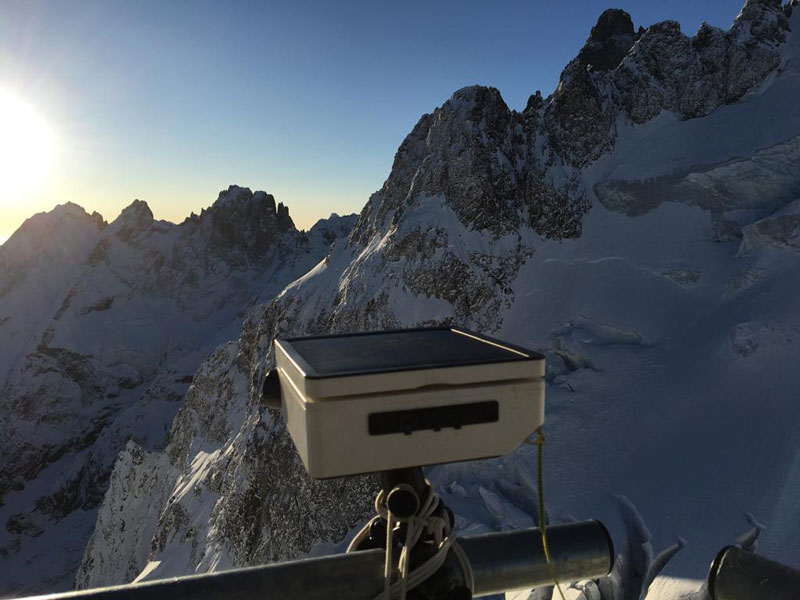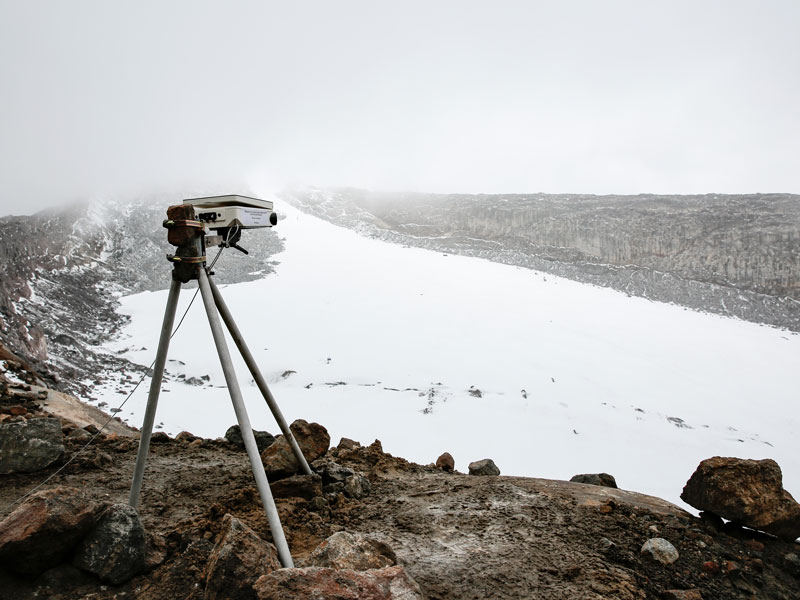 Why Tikee is made for research and science ?
The time lapse solution to easily monitor and care what matters whatever extreme conditions in unique locations.
Connected & self-sufficient
Install it in unique locations for long-term monitoring
6K 220° images
Capture everything in high quality with panoramical view
Resistant
Created for outdoors hard conditions to last forever
Remote live monitoring
Monitor, watch & download photos & mp4 videos of moments that matter
On-the-fly timelapse creation
Share & transmit auto-created timelapses videos
Remote & plug&play
Easily install your compact camera even in uncommon sites & manage it remotely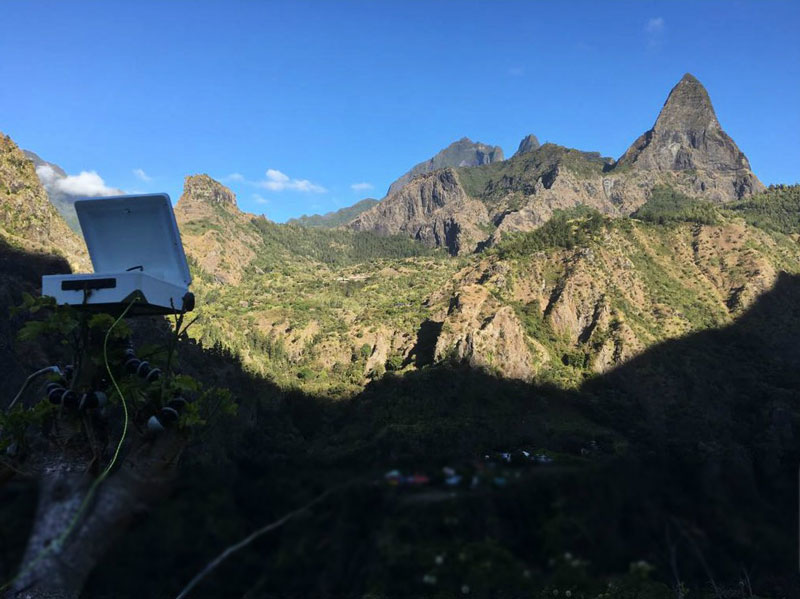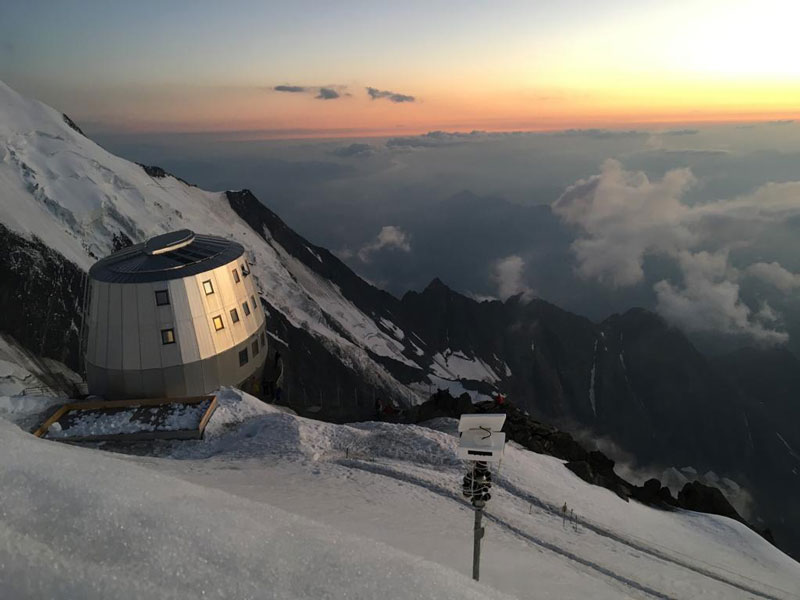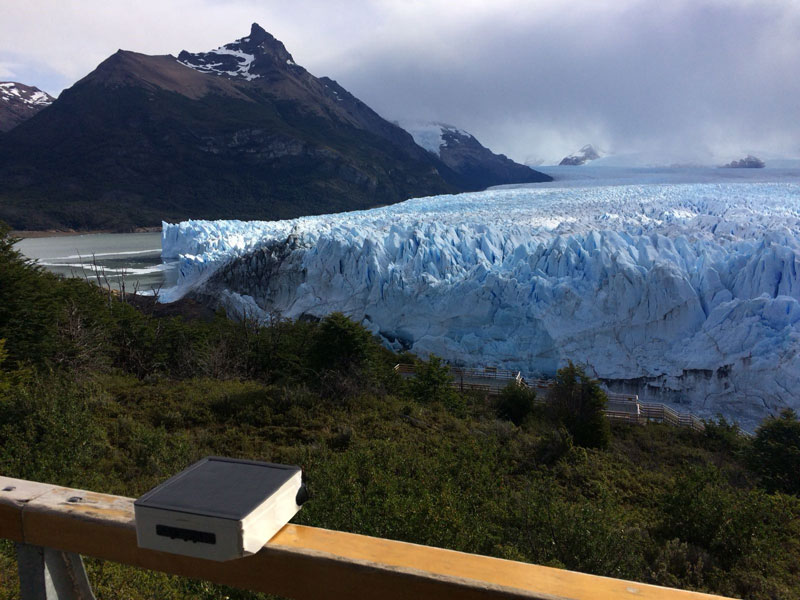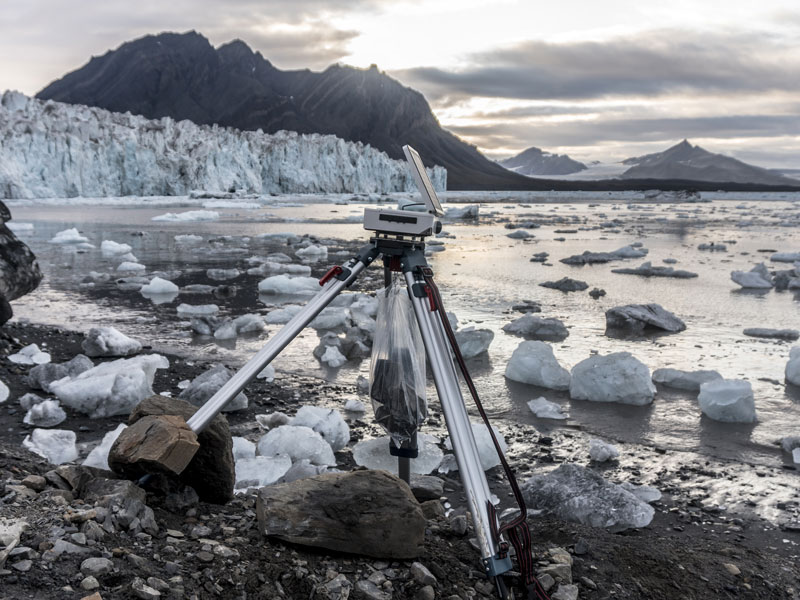 The Concept of Time lapse video in Science
One of the best ways for scientists and science enthusiasts to engage with their community is by creating a Time lapse video. The definition of Time lapse is "Slow-motion videos showing the motion of natural or artificial objects over periods in scientific experiments".
Time lapse videos can be used to promote scientific experiments to a mass audience because the videos are so engaging, informative and pleasing to watch. By filming informative scientific experiments, you can make money with Time lapse photography by selling the footage to documentary producers or educational websites.
The use of Time lapse video in science education and research has been gaining a lot of momentum recently. There are many advantages of using Time lapse video including, the ability to show a sequence of events over time, study the growth of individual events or phenomena, and observe how different factors affect the specific event.
Time lapse photography allows scientists to visualize processes that would be difficult or even sometimes impossible to explore in real life. A professionally edited Time lapse video can effortlessly draw focus to certain aspects of a subject while leaving others out of focus, creating a seamless flow between scenes for viewers.
Making Scientific Time lapse videos to generate curiosity and information
For a random individual, the connections between science and everyday life are naturally less obvious than they would be for science students.
The Time lapse method makes scientific videos interesting and raises curiosity. Basically, if you make people curious about things, they will usually learn better.
Everybody loves these Time lapse videos as they show what happens in science - usually quite gradually - and anyone can see and learn easily how things work with the help of video clips.
The Time lapse technique presents a unique way of visualizing the progress of experiments in science. It gives the ability to accurately document plant growth, the development of newly hatched worms and other living organisms, and chemical reactions.
A Time lapse video can be a powerful tool for visualizing these processes.
Scientists using Time lapse video for proper observation of their experiments
Science is a curious thing. It happens slowly and quietly, with meticulous planning and observation. In fact, sometimes you need to watch the slow-motion playback of events in order to understand them. That's why scientists create these Time lapse videos using Time lapse photography.
Time lapse video is one of the most scientifically important aspects of media, a suitable way for investigating changes in plants, animals, and habitats.
In scientific applications, time lapse is applied to areas such as agriculture, horticulture and forestry, biology and health care, environmental management, cultural heritage protection, and archaeology.
However, it holds great potential for qualitative social science research as well. In this process, camera monitoring can support or replace human observation.
The Foundation of Time lapse photography is rooted in science. From Chemists to astronomers, botanists to inventors of all kinds, they all used photography as a scientific tool in their work, recording their discoveries for the future generation. Time lapse video is used a lot in the scientific area.
Time lapse studies can be used to monitor the growth of an organism, or the development of a particular structure inside it. An extreme example is how embryologists use Time lapse videos to spy on events happening in the womb.
Time lapse photography is the technique of compressing the time interval between the start and end of an event, into a shorter amount of time. It has been used for film sequences for years, but as we explained here, also in science.
Time lapse video makes the understanding of some processes easier. That's why it is a great tool for scientists.
Discover our other pages too
Others business sector cases