The long-awaited development of digital technology in the construction sector is a challenge due to a wide range of offers that are not necessarily clear to the various decision makers.
Today, the will is to encourage the use of digital technology throughout the construction production chain. However, there is a clear gap between the desire to transform the construction sector and the implementation of such transformation.
Improve schedule monitoring
On average, construction projects are estimated to be about 8% behind schedule*
To start, there is a tool that (almost) everyone knows : Excel. If you have the Office Suite on your computer, it's time to start tracking your job site on an Excel spreadsheet, or Numbers for Apple users. You will be able to create a worksite tracking table dedicated to each project very easily by adding spreadsheets to integrate the details of each step, but also your purchases, the supplier follow-up, comments on the current or upcoming tasks. In a few words, it is an ideal and free tool to start digitizing your project management.
Next, and in the same spirit, you have Google Sheets. Available on the cloud, this solution allows you to share the follow-up of your project schedule with your internal teams, and external ones if it is your suppliers, to encourage the success of your project. This may seem a bit time consuming if you've just moved to digitizing your tools. However, note that there are very complete templates available on the web that you just have to download and complete!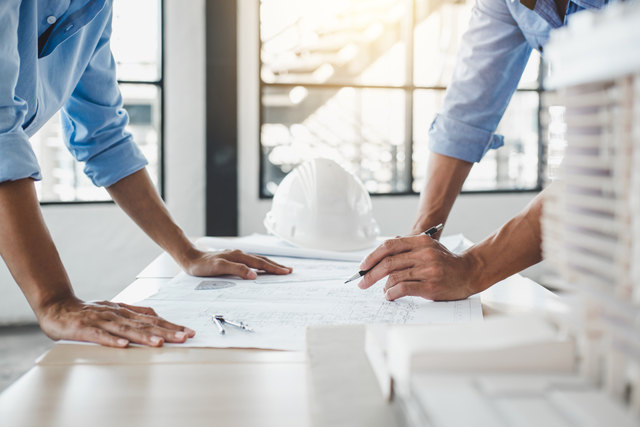 You'll also find advanced software which will give you access to more functionalities such as invoicing, integration of plans and drawings, CRM... These software usually need to be paid for, but are much more complete.
Better assess needs and control costs
On average, cost overruns on construction projects are estimated to be around 9%*
It is quite possible that we have encountered one of these situations during site monitoring meetings :
"The price of some materials is very different from job to job because each site manager sources from trusted suppliers."

"My labor costs are not real because I have transferred several of my employees to another job site or to another company in the group."

"The process of allocating costs from delivery notes and checking invoices is very slow and tedious, so not all costs are allocated in the period they should be." Periodic closing of transactions is not efficient."

"We spend the first two weeks of the month adjusting and allocating costs to jobs, so we don't know the actual margin on jobs and work in progress until the third week of the following month."
These instances, more common than one might think, involving project cost control, occur in many labor- and material-intensive construction and installation companies. To avoid encountering these instances, we urge you to :
Avoid delays

in cost allocation of materials and subcontractors: tracking delivery orders, controlling vendor invoices, taking inventory

Manage differences in purchase prices

of identical or similar materials: unification of purchases, even of suppliers

Calculate, allocate and distribute personnel costs

: detailed and updated tracking of hours worked, use of a theoretical price per hour for labor

Perform production and certification reports

, work in progress calculations

Analyze cost and margin data

: forecasts, simulations and adjustments of theoretical costs
It is essential to base your management on an ERP specialized in the sector (Construction, Facilities, Works, ...) and, on the other hand, to have specific tools for the particular management that your company may need, depending on its work model.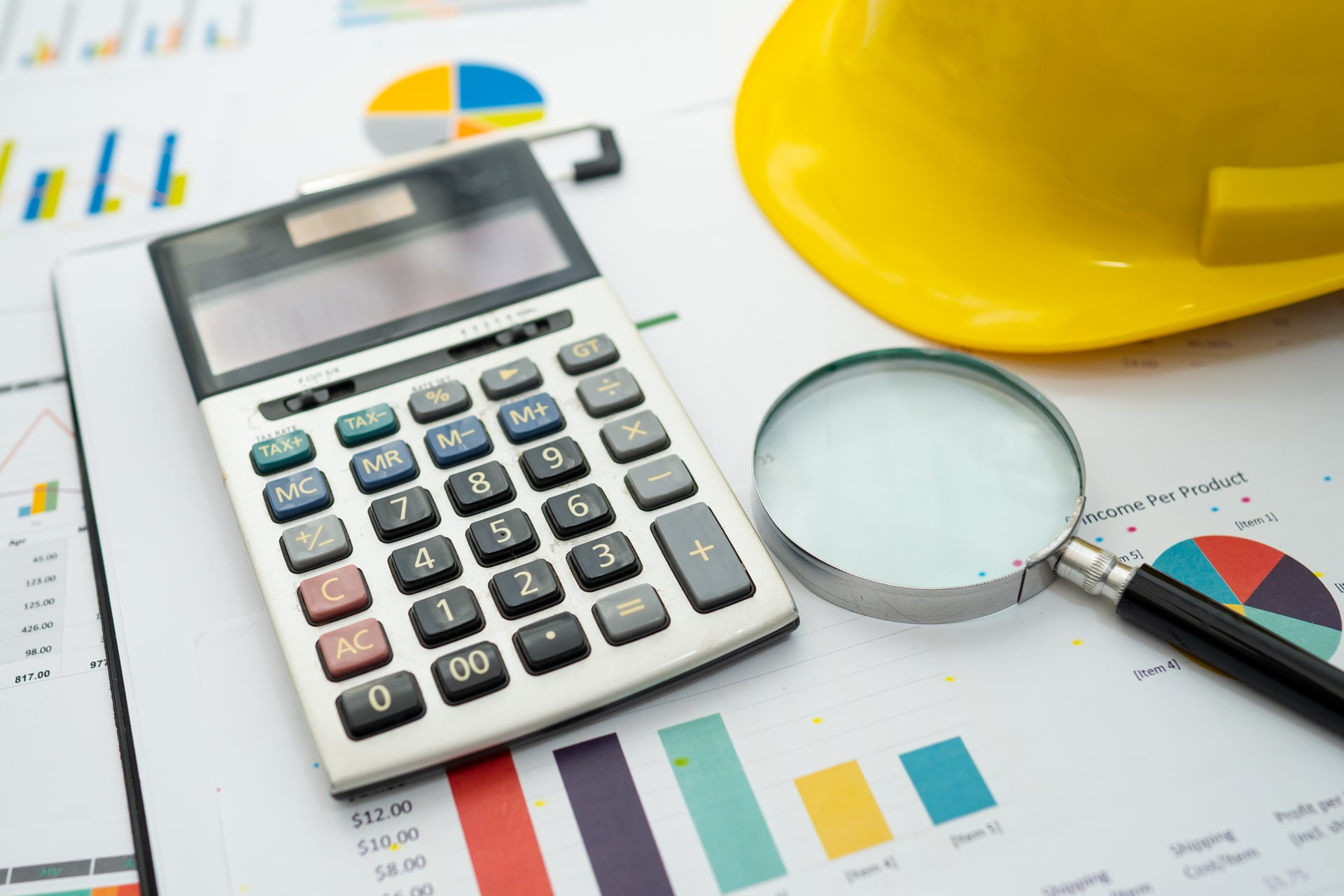 The correct and timely allocation of costs, coupled with an analysis tool, gives you complete control of the job P&L and its contribution to all levels of analysis you need in your organization. It is essential to have Business Intelligence (BI) tools that facilitate the analysis of data and key performance indicators (KPIs), and that allow for simulations and projections at the end of the job, period and year.
Fluidify communication
More than 60% of site project managers believe that lack of collaboration and communication is the primary cause of delays on a site*
To facilitate all the exchanges between the actors of a construction site, you will have to equip yourself with a computer tool with collaborative sharing. In order to organize these exchanges in the best way, the best would be to create specific discussion groups for each task, each group of interlocutors, each step of the construction site. Numerous tools exist to connect the actors of the same project.
Like Slack, a collaborative communication platform with project management software. Available in mobile and tablet applications, your exchanges will be instantaneous, which will allow you to save time and manage possible constraints in time.
Other software are available on the market to promote communication and collaboration on construction sites. Like Freedcamp or GladiaSoft solutions, offering complete project management functionalities for your construction sites.
Guarantee the quality of the work
More than half of project managers identify quality and defect recovery as the second most important cause of delays on a construction site*
Good quality control in the execution of the work is something that is increasingly necessary and can save us more than one headache. Construction companies, developers and project managers are the first to demand good quality control in construction and thus avoid unpleasant surprises, which always result in cost overruns.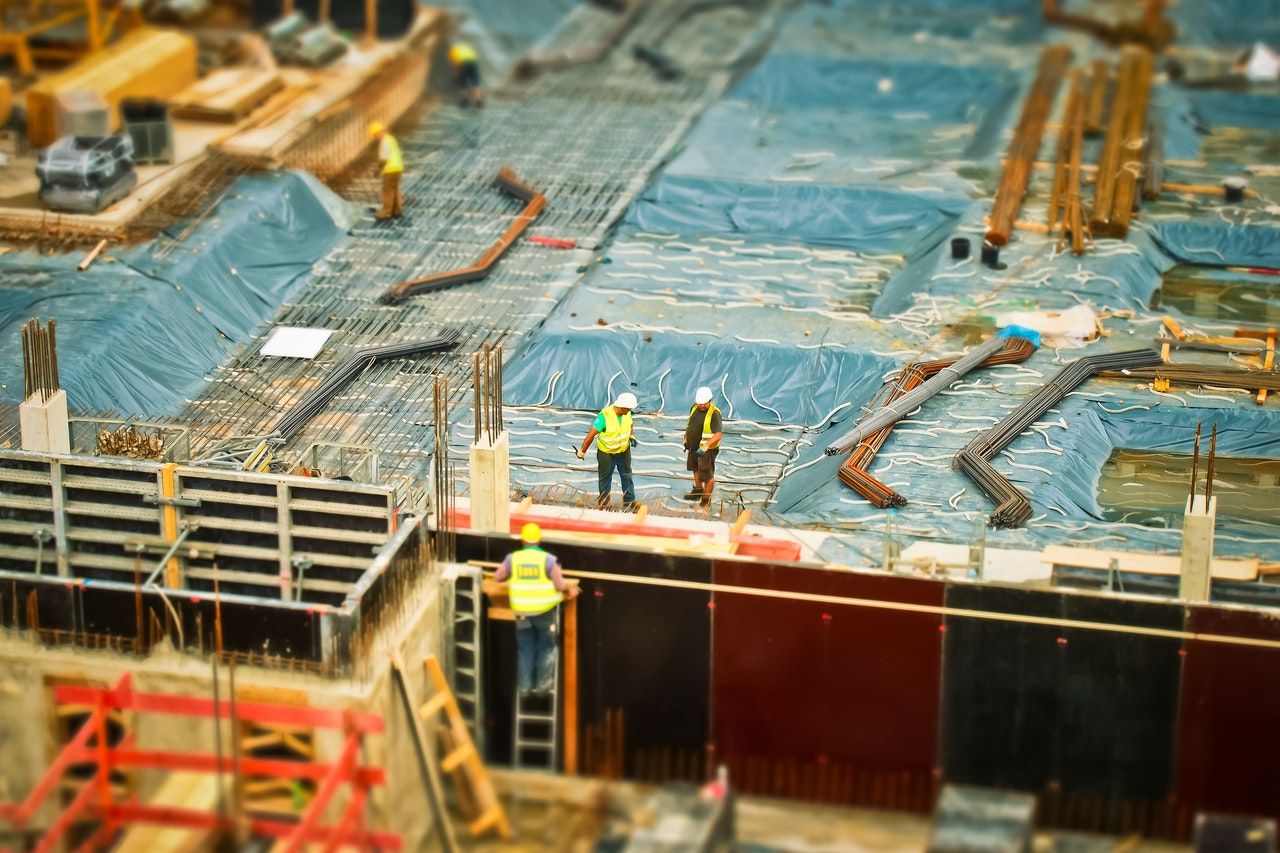 In other words, it amounts to :
Control the project,

Control the quality of materials,

Controlling the execution,

Controlling the installations.
Thanks to intuitive and accessible computer tools, you can list your documents, follow the execution of the work by generating detailed reports at each stage of construction. GladiaSoft and Obat software offer dedicated solutions to help you optimize the quality of your projects.
Collect all project data
Nearly 70% of project managers identify real-time data collection as the first challenge in developing an intelligent project*
When we talk about Big Data, we often think of information technology (IT). However, this dimension is taking shape in support of the construction industry. This is how solutions are being developed to allow all parties involved in a construction project to share simply and directly all the elements essential to the realization, evolution and delivery of the project.
For this, the best is to choose a reliable and intuitive solution that allows you to store all data on the Cloud. This way, you will be able to easily access plans, invoices, estimates or controls carried out on the building sites, regardless of your medium (mobile, tablet, computer). This will allow all the actors of the project to exchange all the data (photos, videos, documentation, etc.) concerning the current construction site.
Infrakit, Finalcad or SQI propose solutions which can be adapted to your company.
A point on the current situation
According to a survey conducted by Finalcad among construction professionals, nearly 60% of the respondents use a combination of paper reports and photographs taken on site to produce quality inspection reports. In addition to being a source of potential errors, this is a real productivity drain for companies.
This difficulty in implementing digital transformation in the industry is partly due to a lack of understanding of the benefits of the various solutions available on the market. Indeed, there are hundreds of software packages specific to the different trades of construction, maintenance and site execution.
Between computer-aided design software, which accompanies the design of the site, mobile applications that monitor the execution of the site and online platforms that centralize information, company managers and information systems managers can easily get "lost".
I hope this article will help you make the right decision!

*Survey conducted by Finalcad, results released in March 2021.
Other information that may interest you