Importance of 4K for long-term time-lapse
You can record or shoot an incredible time-lapse even with a 720p or 1080p camera, but ever wonder why you need to use at least 4k for long-term time-lapse? Most importantly, do you want to learn how to capture time-lapse? There are multiple reasons and benefits of using a high-resolution camera for long-term time-lapses. So keep reading to know why you should use a 4k time-lapse camera for long-term time-lapses.
To match the Standards of Screens
A few years back, 4k was the highest resolution available to shoot and even watch on a screen. The screens had video or image format support of 4k or lower, and it was not even accessible to many people. But at present, with developing technology, the screens support resolutions of even more than 8k. But now, many have access to 4k screens, and 4k has become the minimum standard for any video production project.
4k is the most used resolution on a computer screen and is an essential asset for a long-term time-lapse setup. You not only have to match the screen standards of the present time, but you also have to consider a few years ahead. Because long-term time-lapses usually take a long time to record, like for example, the construction of infrastructure.
Helps in Future-Proofing the Video
And though we are talking about long-term timelapse here, shooting one can take hours, days, weeks, months, and even years. So, it would be best not to compromise on the quality of your video. In long-term time-lapses, you take videos or mostly a sequence of images that are ultimately stitched together to get a video.
So provided you use a 4k time-lapse camera, you can be sure that your video will look good even after a few years.
Shoot in Better Quality
Shooting in better quality doesn't just mean the appearance of the video; there are a few factors to consider.
When you place a time-lapse camera, you are set in a stable position to capture the movements in a particular frame. So once you set a frame, you can damage the video quality if you try to zoom in or change the frame. But if you shoot with a good resolution, you can control many aspects of the video while editing without compromising quality.
You can zoom into any frame you want with 4k resolution and still keep a good quality picture. So having a 4k time-lapse camera in your long-term timelapse setup will give you an advantage of better control over your video.
Helps in Editing and Post-Processing
4k, becoming the mainstream resolution, and as we discussed the changing requirements for photography due to change in technology, 4k is a must in case of long-term timelapse.
After shooting, you will edit your content in a software to make your final video. These videos usually lose a bit of quality after rendering them. But in the case of 4k, it retains its quality even after editing and rendering.
If you capture a 4k image, you can extract 4 HD resolution images from it to make it easier for you. In addition, 4k allows up to 100% zoom in, which helps to reframe your long-term time-lapse.
Though 4k cameras have a larger light sensor, they capture more light and produce better images in low light conditions with more PPI (pixels per inch). Mostly, people shoot long-term time-lapses with continuous shooting of images for a specific time interval. When you edit the images sequence for a smooth transition in the video, 4k allows you to do that without compromising quality.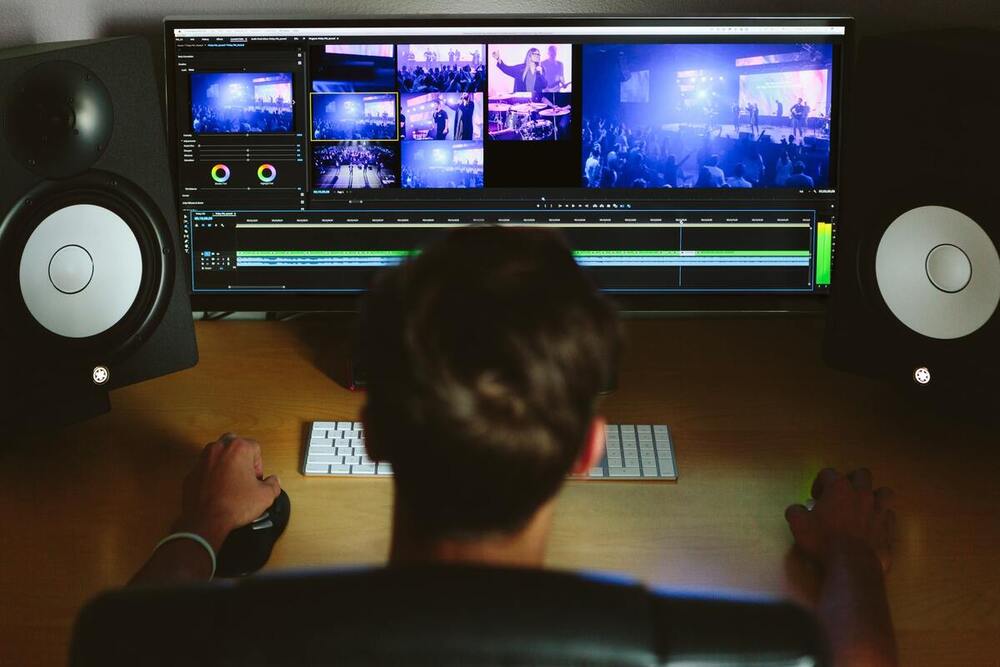 Some other advantages
Time-lapse photography needs to be done precisely, and mainly long-term time-lapses, because to capture the movements of a frame, you set the camera and leave it for an extended period. You don't want the frame to be changed or blocked by any other object. A 4k timelapse camera offers the best settings and stability for time-lapse photography that helps capture amazing time-lapse in different conditions.
Long-term time-lapses are typically a video of some action recorded in a single specific frame and fast-forwarded to 2x, 4x, 10x, or more speed depending upon the action in the video.
For some specific time lapses, like a "holy grail" for example, which involves day-night transitions, people mainly capture them in image sequences. And to make the transitions smooth, they edit and render the pictures as a video with set frames per second (FPS).
And in the case of construction time-lapses, much more action is going on in the frame, so sometimes you might need to zoom in or out to frame the action properly.
That's why you must include a 4k time-lapse camera in your long-term timelapse setup.
So when you capture a timelapse, you have to give your best and make it stand out. Considering the competition, quality is the key. And it's imperative for you to best control your cameras and get the best videos in return.
The sensor, quality, image processing, power, and the whole system of a 4k time-lapse camera make it most suitable for the purpose.
I hope you have understood why it's essential to use 4k for long-term time-lapse.
Top uses cases of Time-lapse tips