Cloud Solution Backups - Which one to choose?
Why do you have to do a backup of your videos and images online? The importance of having online backup for files and documents keeps growing by the day. Hence, the invention of the Cloud solution technology. Cloud solution backup is an advanced way of storing files online. It allows a person to upload and keep their documents or data online for specific purposes.
These stored data are usually encrypted, secured, and monitored by the online storage service provider. Also, the best online storage providers prevent third parties from gaining access to your information.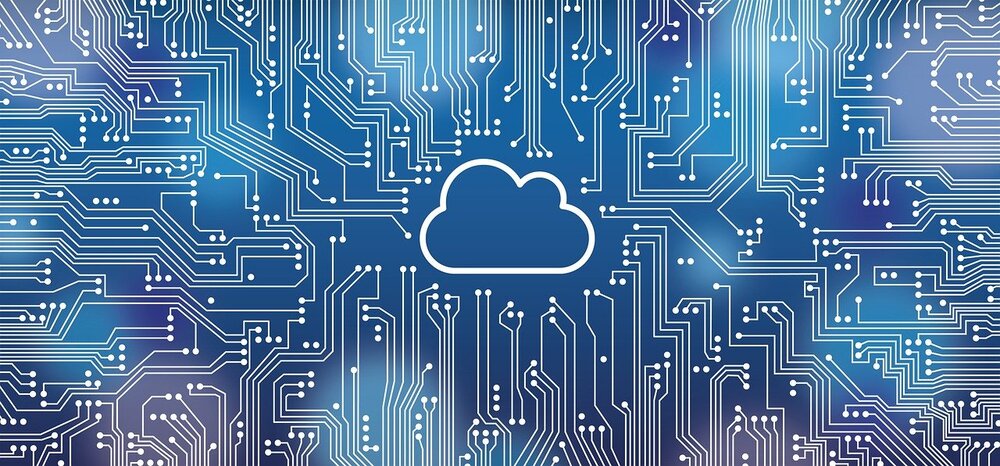 Cloud solutions services to save video and image Time lapse
Backing up documents and data have become safer and long-lasting with the invention of cloud storage services. You no longer have to fear a loss of data to disasters, carelessness, damage, or even misplacement. Companies such as Google, Apple, Amazon, and Microsoft have made a great deal of progress with this technology.
These service providers allow you to backup your documents, share a workspace with your team, and resume an ongoing task wherever you stopped. These providers have both free and paid packages for users. Let's start with myTikee.
myTikee - The cloud solution to back up Time lapse content
Shooting a time-lapse video usually requires a lot of memory space. Imagine the space it will require to capture the growth of a plant right from its seeding stage. You might lose a lot of details while switching cameras or memory cards.
This is why the myTikee cloud backup solution was invented. This web application allows you to easily record, store, edit, monitor, and share your timelapse videos and photos.
Feel free to pick a plan that best suits your business. The plans are myTikee free, myTikee Pro Editing, myTikee Storytelling, and myTikee Storytelling + GDPR. The prices vary, check out the myTikee website for more information.
Google Online Backup Services
Google is one of the best (if not the best) cloud computing service providers. They are constantly upgrading their online storage services. The company launched Google Drive on April 24 in 2012. Google Drive allows you to store images, documents, sheets, slides, audio files, and video files.
One of the advantages of Google Drive is that it allows you to sync your drive with other popular technologies. For example, you can easily connect your Microsoft Office with Google Drive. This allows you to open PDFs, Word Docs, and Excel Sheets without having to convert to a different format.
Google cloud storage provider has also improved the education and learning sector. In other words, students from across the globe can receive lectures online, access study materials, and get graded using the Google Classroom application.
Another beauty of this product is that Google Drive offers you a free 15 gigabytes free plan as soon as you create an account. You don't have to worry about losing all your contacts when you change your Android, iOS, or Windows phones : you immediately get back all your contacts, images, videos, and documents as soon as you sign in on your new phone.
However, you can buy more space on your Google Drive. You can opt for the 100 GB, 200 GB, or 2 TB plans which you can pay for monthly or annually. These upgraded plans come with added benefits. These include:
Add Family option and

Google experts access.
Cloud Backup Vs Traditional Tangible Storage Cards
Cloud computing is an advanced file storage utility. It is gradually changing the way we keep memories and store data. The traditional file storage technologies such as memory card, disk, Floppy disk, cartridge, and cassette are gradually becoming inefficient. They pose some security risks to the owners. All that a third party needs to access the files on these storage devices is another computer that can read them. They can also get damaged or misplaced.
We are not trying to downplay the importance of these traditional storage devices. They are still super potent ways of keeping files. You can easily access your data offline without any internet cost. You will also find hard drives and memory cards with high storage capacity. As a fact, you can get a SanDisk memory card with a 1 TB capacity.
However, a cloud storage system has proved to be safer and more useful. Imagine loads of stress that the Google Stadia technology has lifted in the gaming industry. With this technology, gamers can now access cloud storage and run top games of their choice without having to download any heavy file.
Pretty impressive right? No need to queue game downloads after changing your device. Just input your source code and continue your game where you left it the last time.
Other Cloud Solution Services
Other exceptional cloud storage service providers include Microsoft OneDrive, and iCloud. These providers allow you to create personal cloud storage accounts. Let's talk a little about them.
iCloud
Apple iCloud is a secure private cloud storage system specially designed for iOS devices. It allows you to backup your videos, music, images, and documents in the clouds. You can subscribe for as high as 2 TB iCloud storage. However, you get 5 GB storage for free on signing up for your Apple ID. Note that, unlike Google Drive that works on all devices, iCloud is only supported on your iPad, MacBook, PC, iPod, and iPhones. You can stick with the free plan, or choose to go for the 50 GB and 200 GB plans, whichever suits your business best.
Microsoft OneDrive
Microsoft OneDrive works its magic on Windows devices. You can also access it on the Word App on mobile devices. You also get 5 GB of free space here, and you can also buy more space plans. Feel free to check out the different Microsoft business plans going from $5 to $12.50 : OneDrive for Business, Microsoft 365 Business Basic and Microsoft 365 Business Standard.