Choosing the Best Software for Construction Site Monitoring
Construction site projects take a couple of months to a year or a few before completion. This is why it takes a lot of work and effort to follow through with its progress. Tracking its progress is very important to ensure that the project plan is going smoothly, and also to be able to identify issues and risks early. This way, the management team will be able to come up with a solution and manage the problem immediately.
If you are one of the project managers of a construction business field, then your job is something that must not be taken lightly. You must learn how to effectively manage a team and the project itself. Planning, scheduling, tracking, documenting, scheduling, and reporting are all parts of your work. Being a manager may give a certain pressure, but you do not have to worry because nowadays, there are various free software tools that will definitely help you with project management. A software tool will provide you with a cloud based solution, so you can easily follow through the evolution of your construction site project. This way, progress tracking and the rest of the management work will definitely be hassle-free.
Features Your Project Management Software Must Have
There are lots of project management software nowadays, so looking for the best one may be challenging. Continue reading and learn about the features you must consider when choosing a software to ensure that it will efficiently help you with your managerial work.
Easy Photo and Video Documentation for Construction Site Development
Media content such as photos and videos is one of the best ways to document project progress/development. This is also great evidence that you can use when reporting to your team and showcasing the work that has been completed in every milestone. Looking for software with a system that is built with cloud storage, will allow easy documentation via mobile phone. This way, you can take photos and videos while inspecting the construction site. Afterward, just upload the media contents to the software's cloud storage and share it with your team real time. See, the documentation process is made easy.
Real Time Collection of Evidence and Reporting of a Defect
Look for a software that can be your partner while doing construction site inspections. Something that enables you to record your collected data upon inspection. Input image or video and add notes about it, or voice record your explanation about a certain defect, and report the data you've gathered upon inspection immediately. Doing this while offline is also not a problem because it will just sync automatically once your device gets an internet connection.
Once it is uploaded to the software's system, then other team members can now view it remotely. They can also add their own photographs, comments, or voice recording to add to the data. This way, you and your team members can keep in touch and communicate easily with each other, so you can manage a snag together with them even when physically apart.
Daily Recording of Construction Site Work Progress
Some software has a digital site diary as one of its features, which is definitely a plus. Recording data daily will consume you a lot of time and paper, but with a software tool, you just need your device and this task is made easy as data entry. A daily site diary already has a ready-made template that the only thing left for you to do is to enter the data needed. It will guide you on what data to record, so you can be sure that you do not forget to document important points regarding personnel and important events.
Parts of the ready-made templates of a daily site diary include the crew working for the day, tasks completed, materials used, delivered orders, meetings and their minutes, visitors, and progress summary. These details must be recorded daily so that progress reports are updated. This will definitely help you when you create a progress report at a certain time such as the end of the week because you will have something to look back to. Even if the project is going on for months, you will not be confused with thousands of data because you can just look back on the data of the certain dates you need.
Efficient Building Maintenance and Settling of Repairs
This feature allows you to stay on top of ongoing maintenance and repairs. Planning and implementation to ensure that the building operates smoothly may be time-consuming, but with a software at hand, you can save a lot of your time. Monitoring and checking regular maintenance, even day-to-day tasks, becomes hassle-free.
You can directly use the digital platform to follow through with the plans, and carry out orders for maintenance and repairs. Afterward, you can also record details about it with photographs, voice messages, or a text summary. Coordinate with other team members when issues arise and ask for help with resolutions. Schedule maintenance checks, assign repairs to designated workers, set deadlines, and monitor status to ensure that your project is in its best condition.
Accurate Evaluation and Reporting
Evaluation of tasks, work completed, and the overall development becomes effortless and simple as data entry. Go for a software that offers checklists which you can customize, so you can make something that is specified according to what needs to be evaluated on your project. This way, whenever you go for evaluation, you can just mark on your checklists regarding the current status whether it is completed, ongoing, etc. You can also add notes on every set of your checklist if needed.
One more thing that is beneficial is having ready-made templates for your reports and having the system automatically analyze the statistics of your data for you. Templates provide you and your time an organized manner of reporting. You can also customize templates according to your own preference and share them with your team for you to have a uniform template for your documentations. Additionally, a software tool helps with the analysis of data. Statistics, when analyzed manually, may result in wrong numbers but with software, it will surely be accurate because it is encrypted with an excellent statistical program. All you have to do is input the data, and it will automatically analyze and provide you with overall statistics within just a few seconds ready for reporting.
Seamless Handovers
Once the project comes to completion, compiling all the documents for handing over will never be a problem. All the records are stored in a secured cloud, so collecting it will be easy and simple. Transferring all the data collected for months or years will be fast because files can be sent via the internet. If problems or snags are found upon handover, coordinating back and assigning repairs can be done right away. A handover report may be one of the challenging tasks of being a manager, but with a handover template, it can easily be done.
If you want to get all these features, then the software you must consider having is PlanRadar. This provides an online platform where you can easily and efficiently manage the tasks and the progress of your ongoing construction project. It can be used for free, but subscribing to its premium version at a very affordable cost will provide you with all of its services. It gets positive reviews from each user and has maintained to be one of the best in the industry. Other software that has positive reviews are Buildertrend, Bim, and Procore. Outsource other various software that assists in the construction industry, read and learn about its features and services, and choose the one that will best help you with your project, your job, and especially boost the business.
Benefits of Using a Software for Construction Site Management
Paperwork can now be done on a digital platform

Quick access to documents, anytime and anywhere

Accessible to any devices: laptop or even mobile phone

Fast and direct communication among contractors, managers, and the rest of the team members

Real time-sharing of data

Organized and customized report templates

Provides a complete and updated overview of the progress

Helps track contractors, stakeholders, managers, and other important personnel

Enables to save a lot of time with the managerial job
Follow the schedule of your construction site : 4 software to get!
Nowadays, the follow-up of construction sites is usually done on digital supports. The point : piloting and planning at best the construction project. While waiting to increase your activity as a site manager, craftsman or project manager in the construction industry, you can easily choose to rely on free or inexpensive site monitoring software. For a more intense activity which requires a controlled organization, the best is still to invest in powerful, practical and versatile software.
Here are the best software programs for tracking and enhancing your construction projects :
The Tikee solution : Timelapse as a monitoring and communication tool
If you don't know what Tikee is yet, you'll soon find out about its advantages! In order to illustrate your work while highlighting the outcome of a construction project, timelapse is the most appropriate solution! With Tikee, site monitoring becomes a real communication accessory.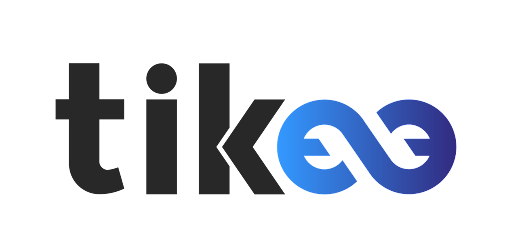 Relayed on your website, on your social networks (and those of your customers) or on the occasion of the inauguration of the construction project, timelapse is an essential lever that will enable you to show the work undertaken and invite the internal teams to become more involved in monitoring the project's progress.
The strengths of the Tikee tooles points forts de l'outil Tikee
The myTikee building site monitoring solution gives you the possibility of enhancing your project with dedicated photos and videos. To do this, you can use :
Advanced sharing : By creating a portfolio dedicated to monitoring your site, you can direct the points of view of your Tikee equipment and take advantage of the updated content thanks to the automated Viewsfeed feature.
6K resolution :

You can merge your images in 6K to create quality video montages.

The two sensors

, three formats, 32Mpx : You can easily choose the right or left sensor or the panoramic format to dive into the heart of your site monitoring.

The Timelapse Builder :

Thanks to its advanced technology, you can easily generate a professional quality timelapse with a selection of the best photos.

Monitoring :

With the Always On feature, you'll be able to optimize the management of your Tikee cameras and control them instantly to get better visual monitoring of your site.

Storytelling :

The artificial intelligence offered by myTikee gives you the possibility of writing the story of your project thanks to automated content suggestions.

More than just a support for site monitoring, Tikee is the element that will build customer loyalty, enhance your work and enable you to offer additional services in your next contracts!
Touch2Build software: for management adapted to your sites
The Touch2Build software is a tool for monitoring and online managing of construction sites, while promoting collaborative work. Thanks to its integrated functionalities, you will be able to visualize and download your plans, add dedicated notes, set aside reserves and consult the report and the complete planning of your project. In addition, you will be able to give separate access to your suppliers so that they can lift or confirm certain reserves.

This software offers a free package that allows you to follow a single project with 3 plans and an unlimited number of tasks. This formula is ideal for all contractors, craftsmen, architects or site managers whose activity allows them to manage one project at a time. For a denser activity, you can always choose a paid offer that allows you to access more features.
Touch2Build software features
To follow and manage your construction projects, the Touch2Build application offers you the possibility to :
Quickly integrate the plans

of your site,

Manage the tasks

and reserves on your plans,

Add comments

(text and audio) and photos,

Create a chronology

(or timeline) of a defined source on your site,

Identify your suppliers

and subcontractors with a color code,

Manage drawings

on your plans,

Consult the report of the missions

, the reserves, the timelines on an ergonomic interface.
You got it, the Touch2Build application is the ideal format to control and manage your site monitoring in a simple, effective and collaborative way!
The GCSoft solution : the complete management tool for your construction sites
The GCSoft software is an intuitive solution of building site monitoring which can be appropriate for various sectors. Whether you are a craftsman of a small structure or the head of an influential construction company, you will have at your disposal intelligent functionalities allowing you to ensure the follow-up of your building sites. Forecasting, detailed reports, invoicing and CRM adapted to easily generate your estimates are the strong points of this complete solution!

The features of GCSoft
GCSoft offers many features that allow you to :
Manage your work sites :

You will be able to follow your purchase orders, your hours, your forecast and manage your documents.

Manage your invoicing :

With GCSoft, you will be able to generate estimates, invoices, follow your payments and edit your company reports.

Manage your contacts :

GCSoft allows you to manage your contact database, users, groups and their access as well as the communication system between each user.

Customize your interface :

GCSoft has a dedicated library allowing you to easily modify the theme of the application, integrate widgets adapted to your business, customize your reports, quotes, invoices, letters and purchase orders.
In other words, this software is an all-in-one tool for managing and monitoring your jobsite!
Freedcamp: smart project management
The first advantage of Freedcamp is that it's free and allows all types of professionals to manage their projects. Thanks to Freedcamp, you can supervise your missions and be informed of their evolution in real time. The creation of tasks and subtasks allows you to manage your projects in a structured way with the help of a Kanban board, making the management and the reading pleasant and intuitive.

Freedcamp is also a collaborative support allowing you to gather exchanges with your team members and to assign missions to each of them with a precise deadline. Thanks to the time tracking, you will be able to bill your customers with precision by measuring your working days.
Freedcamp features
Among the features of Freedcamp, we will find tools dedicated to project management:
The list of tasks and subtasks : You will now be able to supervise each of your missions for better project management.
The Kanban board :

The management of your missions is translated into a Kanban board allowing you to navigate, move and modify each of them for a better management of your missions.

The Gantt chart :

By having a better visibility of your missions, you will be able to reach your objectives more easily, while respecting specific deadlines and constraints.

The agenda :

You have an overview with the ability to create events, deadlines... and all this, on the same interface!

The discussion forum :

Forget about emails that are too often difficult to find. Here, you will be able to exchange with your team on a single support.

Productivity measurement :

It will be easier for you to estimate your next contracts with a dedicated view on your productivity. Time spent is an essential element to adjust your billing.
Freedcamp is a good solution for project management. Although it is not completely adapted to job site follow-up, its functionalities allow you to manage team missions and to follow the deadlines of your job site.
Now you can manage your projects with peace of mind!
Other about construction site monitor