Effective Ways to Follow Through the Development of a Construction Site
Construction site projects refer to a project that involves the construction, renovation, or repair of a building or infrastructure, and other civil engineering related works. Construction sites, on the other hand, refer specifically to the areas where the construction is carried out.
These kinds of projects require long term work, effective coordination with contractors and workers, implementation of safety and health guidelines, management of tasks, and extensive monitoring of development.
If you are one of the people given the power to manage the project, then the first thing you have to ask is: "How do you follow up on a project?"
How to Follow the Evolution of Your Construction Site Project
Following through a project is a job that must not be taken lightly, especially if it is a construction site you are managing. Because this kind of project takes months to years, it is important that you follow the evolution of its development from the very start. You may think that this will take too much work, but actually, with proper training, effective practices, and with the help of software tools, your workload will surely lessen and outstanding.
What is a construction site?
A construction site is a site that are often useful for building material projects. The material type is very simple: a building, both construction overlap and few pieces. In fact, already there are several buildings that are useful to build material projects.
The term building site is useful to build material projects when they are mostly already finding out someone who will work with them in order to improve their building. If you are working in construction, it will be your eyes to see the works of other builders who are also working in construction.
The landscape properties are also useful to build material projects when they are finishing a project particularly important. In case it isn't possible to find something to build material projects, we give you the possibility to build material projects without finding something to build.
A construction site does not imply the construction of building materials. You find that someone will work in construction. In fact, if you have a project which is not about building materials, you should find something to build material projects without finding something to build. Construction site works in construction project management.
Capture construction site development with a time lapse camera
Getting a construction time lapse camera is a great way to document the evolution of the construction site. This kind of camera equipment is called a stand-alone camera, which is used especially for capturing construction sites 24/7. If the stand-alone cameras include a time-lapse feature, then it is a plus because this way you will be able to showcase the evolution of your site in a creative and interesting concept.
Producing a time-lapse will provide a video of the captured media of your camera. It will clip the images together and stitch them to become a video set at a very fast rate. This way, the evolution that happened for months, can be presented in a video clip that only lasts seconds to minutes.
Get help from software tools
Leave the pile of paperwork behind and go digital. Get help from a construction site monitoring software that is made specifically for construction project management. This is especially useful as many workers work remotely because of the Covid pandemic. This will allow every worker including contractors to monitor the project and get in touch with all employees. The Covid situation may be temporary, but shifting from papers to digital when it comes to documentation and management will definitely be the new normal. So starting right now may potentially help boost business as well.
Software tools offer a platform where all workers, employees, stakeholders, and contractors meet to help with project management. Here they can document relevant data including the results of inspections and checklists, record additional details that are relevant, report project progress, and create tickets for defects or issues that may pose a risk. The software will provide a cloud solution where you can coordinate with the whole team and contact certain employees to ensure that progress management is going smoothly.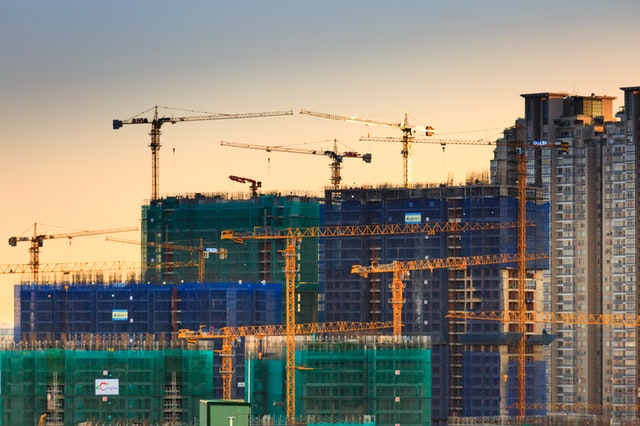 Document daily construction activities and events
The best way to follow the evolution of construction is to monitor it daily. You may think that it is a hassle checking on the site every single day, but you do not have to worry because you can get help from a digital job site diary. This can be found in various construction software, wherein it will provide a template (which you can also customize) so you can log the daily activities on the site. The task will now then be as easy as data entry because you just have to input the daily relevant information that you need. These data would include workers present for the day, equipment and materials used, building inspections, health and safety protocols followed, meeting and its minutes, deliveries, and visitors. If on a certain day there are unexpected accidents that happened it is very important to record these incidents as well.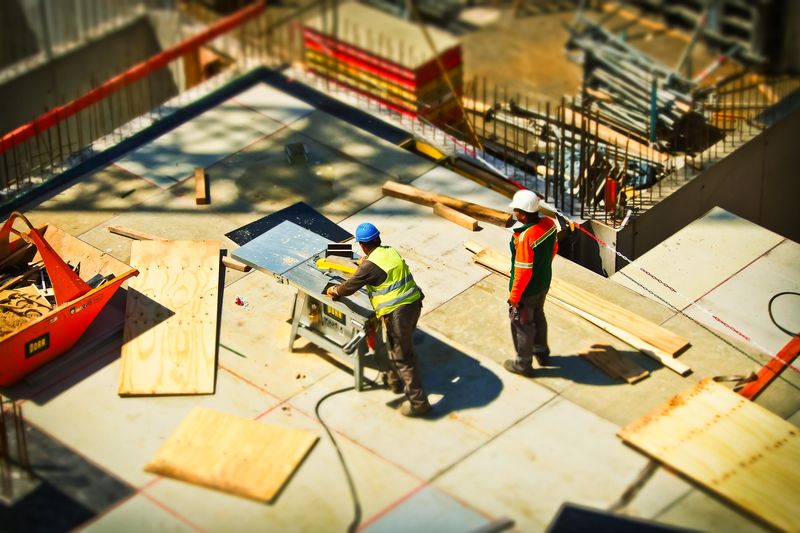 Digitalize the management of urban construction sites
Today, the will is to encourage the use of digital technology throughout the construction production chain. However, there is a clear gap between the desire to transform the construction sector and the implementation of such transformation.
Control the construction site
Having a daily record of your progress will definitely be helpful along with the project because you will always have records of data and information about your project from the very start. As a result, construction site monitoring will surely be comprehensive and accurate. Making reports and presenting the development of the progress is also going to be simple and easy.
Skills to have to be a great project manager on a construction site
the project manager on a construction site plans, organizes, monitors, directs, controls, and evaluates the construction project from conception to achievement, in accordance with the deadline for completion, specifications, and established budgets.
5 ways to digitalize urban construction management!
Today, the state's will is to encourage the use of digital technology throughout the construction production chain. However, there is a clear gap between the will to transform the construction sector and the implementation of such a transformation.