Drone for Time-lapse Creation
Are you planning to shoot high-quality aerial timelapse photos or record hyperlapse videos? Then you need a good time-lapse camera drone. You need a drone with a built-in high-quality camera. A flying machine that makes it easy for you to monitor progress at your construction site or create pure realistic art!
In order to find the perfect drone construction time-lapse, there are some features and components that you must look out for concerning your drone. Some of these components include the motor, GPS Module or Location Tracker, Battery, Propellers, Flight Controller, Speed Controller, Shutter timer, Obstacle Avoidance Sensor, and Remote Control, Navigator Tab or a Mobile app (for general control). All these features jointly contribute to the efficiency of your drone while in use.
Let's go check out the best types of drones around. We will also give you more tips that will help you pick the best for your timelapse project.
Timelapse Drones and Project Monitoring
The common practice is to install a CCTV camera in a workstation or in an office. The purpose of which is to monitor project progress and keep track of progress. However, monitoring projects can be done even more efficiently with time lapse drones. These machines can fly around your worksite recording or taking photos of work progress. You can even connect the view of your drone to your PC. In this case, you can relax in your office and see everything going on at your workplace.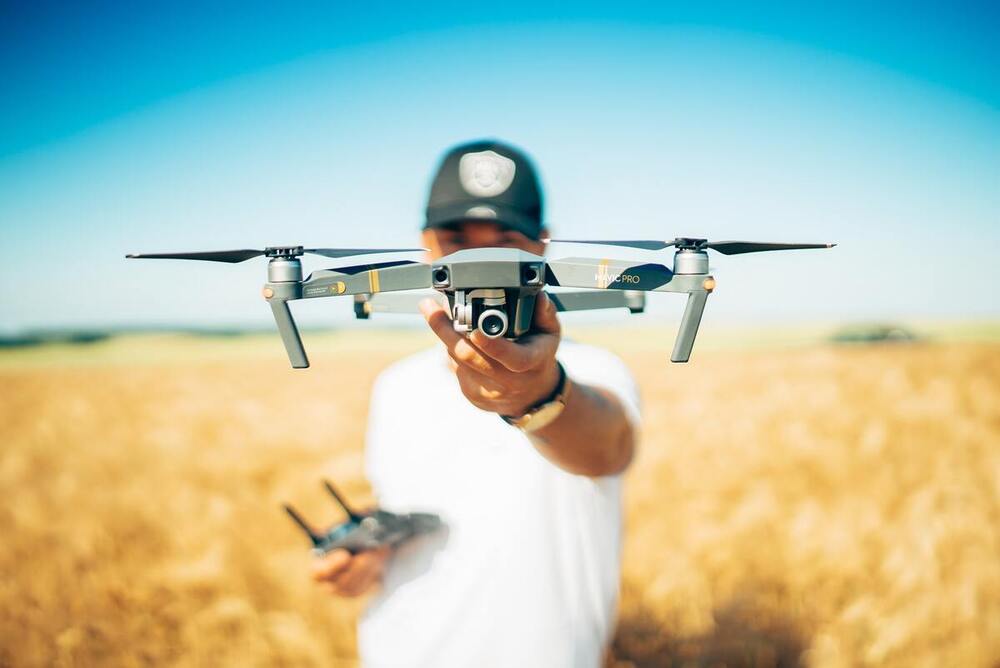 Unlike stationary cameras, you can use a single drone to cover happenings at a workplace. You might have to spend more money on installing 3 to 4 CCTV cameras at strategic places to do the same job.
Drones Varieties
There are several brands of drones online you can pick from. Here are some of them : DJI, Altair Aerial, Force 1, DROCON, Hubsan, Holy Stone, Cheers on, and Ea chine. However, you can choose a drone type for what it's made for. In other words, some drones are made for specific purposes. Hence, we have race drones, GPS drones, Delivery drones, trick drones, and of course, Photography drones.
Timelapse Mavic Drone Series
Since we are discussing time-lapse drones, we will be focusing on the photography drones. And when we talk of photography, the DJI Mavic drone series ranks among the best. You can use this machine to shoot your timelapse images as well as hyperlapse videos. The beauty of these aircraft is that they have a high-quality built-in camera. And depending on the model you buy, Mavic series drones can go around taking your aerial photos for up to 30 minutes.
Depending on your budget, you can go for either of the following Mavic Series models:
DJI Mavic Pro

DJI Air

DJI Mini 2

Mavic Air 2

Mavic 2 Pro

Mavic 2 Zoom
Tips for Picking and Flying Timelapse Drones
Before flying a time-lapse drone, you need to consider some factors.
Flying Limits, Permits and Regulations
You have to make sure you are not breaking the law. Ensure you obtain the required licenses and permits and do not fly in restricted areas. Also, there are limits to height flight in some jurisdictions. As a general rule in the United States and Canada, you are advised not to fly above 400 feet, to prevent collisions against aircraft.
Batteries
Another thing to pay attention to is your battery. A Mavic Pro battery can fly you around for up to 20 – 34 minutes after a full load. So, remember to charge. This machine comes with smart batteries, so you cannot overcharge. However, the review shows that you can only charge them 200 times, after that you should prepare to replace them.
Camera and Shutter
If you are not using a camera drone like the Mavic series, you can buy and attach external cameras. The most known camera brands are Nikon, Canon, and Panasonic. You can set your camera in JPEG or RAW modes.
Except if you are shooting a hyperlapse video, you can adjust your camera's shutter speed. You can increase from 1 to 50 (depending on the software you are using). However, the most ideal way to get all the details you need is to slow shutter speed to 2 seconds.
GPS and Tracker
Study your drone's manual to be sure it has a tracker or a GPS. You don't want your machine getting lost or flying away from your radar. Most drones with GPS allow you to set it on "return home" mode. This way, your machine flies back home as soon as its battery starts to run out. You can also use its GPS to track it down in case of malfunctions, and it's getting lost.
Controller
You need to be in control of your drone at all times. This is why developers have created easy-to-use smart drone controllers. Some of these controllers can even be synced with your Apple devices, Android, and PCs. You might be able to do this by installing the drone app on your device.
For instance, there is a DJI Smart controller. This gadget enhances your flying experience with the Mavic series drones. It has a widescreen that displays the view of your camera. It has buttons and analogue toggles to allow easy navigation. And it has a smart screen that gives you a wide range of preference settings.
Other tips to choose a camera time-lapse