How to Choose the Best GoPro Camera to Make Great Quality Time Lapse Content
When looking to create top of the line time lapse content, you want to have the top-quality equipment to be able to do that. Knowing how to shoot a time lapse with a 360 camera is part of choosing which GoPro will produce great content. A time lapse 360 camera can enhance your work and make unique video products that are going to be stunning for customers.
Choosing the right GoPro means comparing their features and deciding what they can offer to your portfolio. Not all cameras can shoot 360 footage or will fit your budget, so doing some research to find which one will suit your video needs is important. It's a big investment, so go to the top option for all photo and video requirements.
The Best GoPro Camera for You
There are things to look at when you want to purchase a camera that is good for shooting time-lapse. You want the images to be clear and high quality, so they look good on whatever platform they are used on. Here are some things to look for:
Image and Video Resolution – When you want to do 360 media it requires a high resolution, so the videos are HD level quality. This means the camera has to shoot in at least 4K and have images that are at a minimum of 15 megapixels.
Stitching – Timelapse in 360° is done by what is called stitching. It puts two or more pictures together with multiple lenses. The camera you want should be able to do this itself or with a phone app. There should be no interval or line where the images come together.
Stabilization – This is critical when recording while moving. A clip done using a product that does not have good stabilization is going to show all the vibrations and bumps. Stabilized control of a shot is a professional must.
Easy to use – No one wants a product that takes hours to figure out. Learning for a bit is fine, but a camera with intuitive settings makes it easier to select shutter settings, set recording details and set intervals. There should be an accompanying app for ease of editing. Software needs to be good to back up the hardware. There should be no lapses or lagging on the screen, either.
Extras – The other things to look for when deciding what to buy is good battery life, a large memory card, if it's waterproof and what accessories, such as a mount, it might have.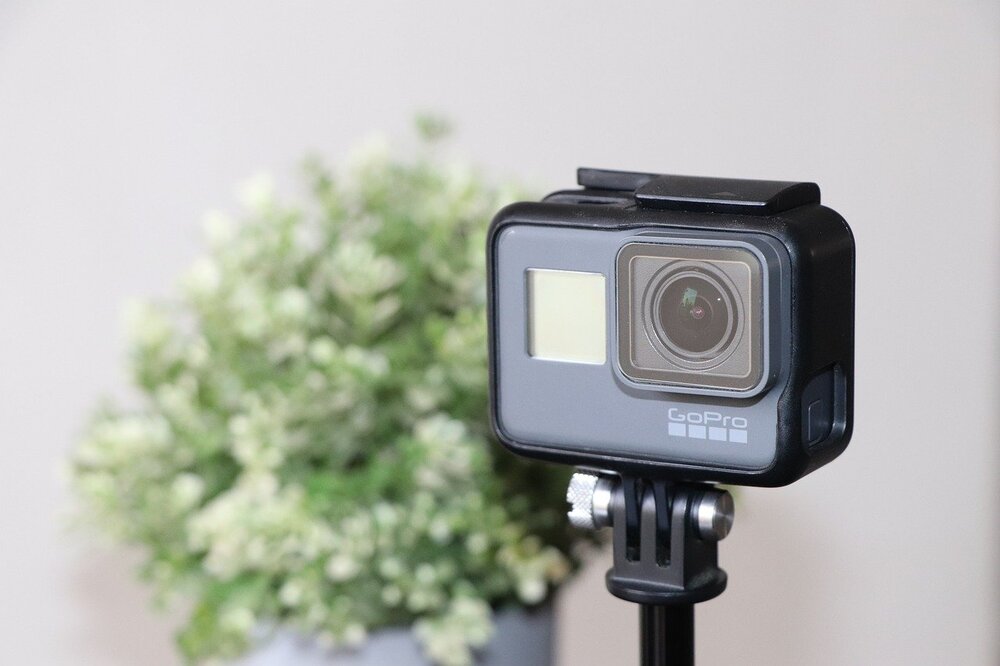 Suggested GoPro for 360 Time Lapse
The GoPro Hero9 Black is the type of camera you want when it comes to shooting timelapse. Its video resolution is 5K with 256 GB of storage. Its battery power is 1720mAh, and rechargeable. It has a front and back screen for viewing and composing footage. There are 7 different interval settings to choose from for timelapse work. It has a feature where you can briefly push a button and the time-lapse will go to real speed and add any audio that might be needed with the footage.
There are other features such as lenses that can be swapped out, horizon levelling and good stabilization. It will make small adjustments automatically with long interval exposures, so you can have a smooth light to dark timelapse. It also has a Night lapse mode that has an auto interval.
Whether you choose this GoPro or another for time-lapse work, the brand offers great quality. The Hero 9 though, is the perfect choice for professional timelapse content.