How to catch a camera for a time-lapse video?
The placement of the camera is the key to make a fantastic time-lapse video. Furthermore, it is very important for you to learn how to prepare for timelapse. If the time-lapse is set with a good frame, the output would be great as well. If you wonder what's the right way to place a camera to capture time-lapse videos, you have landed on the right page. Keep reading the article, and we'll dive into the details on making quality time-lapse videos.
Firstly, let's discuss a few points you've got to keep in mind while placing a camera for creating time-lapse content.
To shoot time-lapse footage, the camera needs to be set in a specific place pointed towards a particular sight, with adequate power backup, storage, and a bit of security if left for a long term.
Whether the time-lapse is short-term or long-term, you should lock the camera settings like aperture, exposure, white balance, and ISO. Ensure that no setting is set on auto; otherwise, the camera will automatically adapt to the frame and change the settings. As a result, you will face changes in light and focus in the output video. Analyze the weather or the environment and set the settings at a particular level locked. Doing this will ensure a perfect flow of frames in your timelapse, which is much more pleasing to watch than jerky time-lapses.
Solar panels work like a charm in providing power to long-term timelapse cameras, so you might consider using them in case of long time lapses.
You should also choose the right spot to capture time-lapse where you can be sure that the frame you want will be in focus the whole time. The spot also depends on the type of time-lapse you want to shoot. If it's a short-term time-lapse and monitoring is possible, then there's not much risk. You can just choose a frame, set the camera on a tripod, and leave it around to capture images. But in case of a long-term time-lapse, you have to consider stable and secure mounting with adequate power supply, storage, and correct camera settings.
Considering you are new to time-lapse photography, you should at least have the basic knowledge to set the camera settings according to the sight you want to capture the time-lapse. For this, having knowledge of tripod working would really help.
To capture time-lapse with absolute perfection, you will also have to use a perfect camera. It's recommended to use a high-resolution camera for time-lapses.
Why is 4K essential for long-term time-lapse?
Nowadays, 4K has become the minimum quality for any video production work. People also prefer a 4K time lapse camera for long-term time-lapse setup because it retains the quality -far better than HD videos after rendering.
You can adjust with a bit lower resolution in case of short-term time lapses, but you need to use a higher resolution than 4K in case of long-term time-lapses.
If you want to capture time-lapses that have long and slow transitions which also need color adjustment, you will lose the original quality if recorded in HD quality. So, working with a 4K camera or higher resolution would be the best choice for these types of time-lapses.
Nowadays, you'll notice 4K cameras have become much more common in all the video production areas, which wasn't the case a few years back. Even almost all smartphones today have the option to record in 4K resolution. So shooting in better resolution will give you better future-proofing of your video.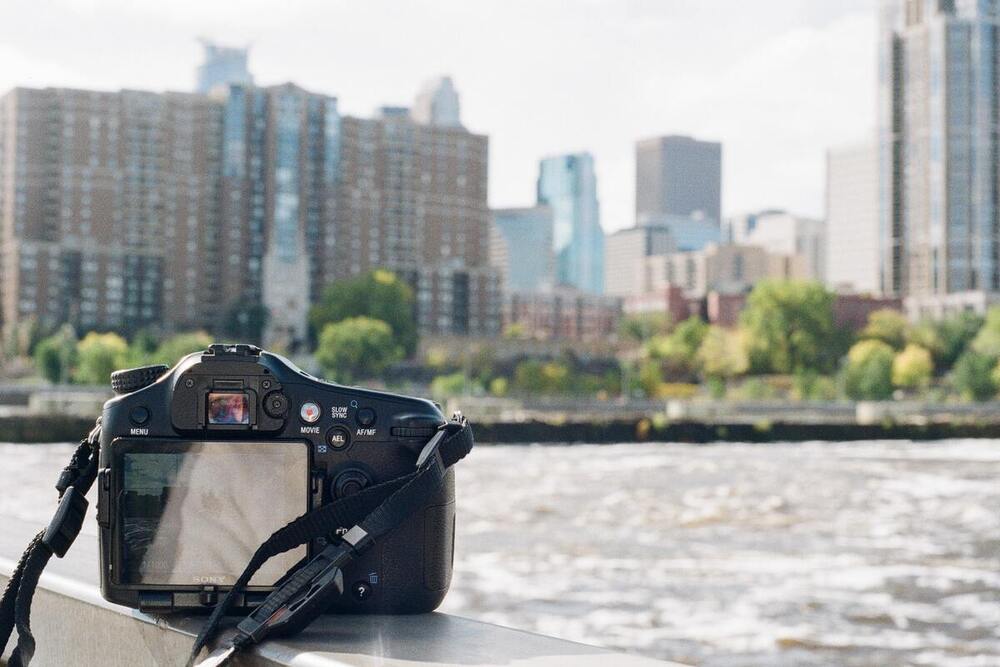 Why use 6K in Time Lapse?
Here you must be thinking, do you really need 6K to capture time-lapse footage? The answer is 'Yes". Because after rendering a 6K video, it will retain its quality over 4K, so if your output should be at least 4K, then it's obvious to you to go with a 6K camera.
As the screen resolution of daily devices is improving day by day, the video content also needs to match the standard. Shooting the raw files in the highest resolution you can is the best idea.

Also, you have to be careful about the security of high-resolution cameras like 4k, 6K, and 8K because the prices of these devices float too high. There are many installation techniques for time-lapse camera, considering the security when you need to capture long-term time-lapses. When you need to leave the camera, you can either tell someone to view the camera on your behalf or install it in a safe camera holder for security purposes. You can also keep them under security cameras, which would give you a view if your camera gets missing by a burglar. So, install it in safe areas, and take the help of people with the best placement possible.
4 tips to make a perfect time-lapse
To make a perfect timelapse, you have to choose between several parameters such as the duration of the timelapse, the place to capture the time-lapse, the choice of the subject, the beginning of the timelapse but also the shooting distance.