Quick Guide on How to Make a Time Lapse Content
Moving objects, traffic jams, building constructions, moving clouds, a rising sun, or the sunset every scene can be captured creatively with the time lapse photography technique. Time lapse is creating a video out of still images by stitching the images together, the sequence will result in a motion video. Another way is by adjusting the settings to a slower frame rate per second so the movement speed will be faster. This will make the transition of the scene in the video play in just a few seconds, even if the original footage duration is prolonged. Aside from videos, you can also make time-lapse images, wherein the still image will leave an impression of a motion to the viewers.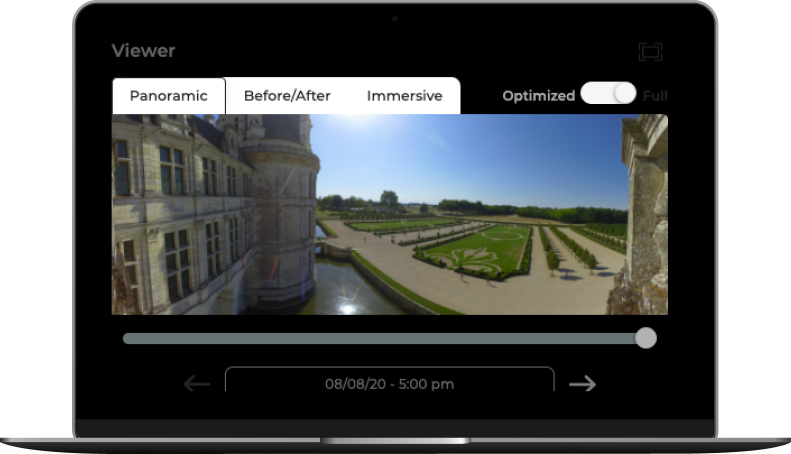 Choose a Subject for Your Time Lapse Content
From the word itself, "time-lapse", makes a lapse over time. Basically, it manipulates time by speeding the progression of a motion. This will capture the transition of a scene creatively and interestingly, making it very appealing to your viewers. It is important to consider what subject to take so that you can capture something that will emphasize the time lapse set up of your content. The number one criteria would be that the subject must be in motion.
Shooting a subject without movement is useless because the whole essence of time lapse photography is capturing the change over time. This is why you can select any subject you want as long as it has a movement. It may be people walking on the streets, vehicles driving along the highway, the waterfalls, or the movements of clouds in the sky. Shoot still photos of your subject or record a video of it. And just a tip to add, it is better to select the subject that transitions steadily in a single frame.
Shoot Time Lapse with a Camera
Even if you are not a professional photographer, shooting time-lapse can just be simple for you. You just have to know how to set up a time-lapse camera, modify its settings, and then you are good to go. You can simply search tutorials on YouTube or Google on how to control and change camera settings to ensure a great timelapse shot. Usually, what you have to control in the settings are the frame rate per second, image resolution, exposure rate, and shutter speed.
Also, with a timelapse camera, you can actually also use the camera of your iPhone or Android phone. Although it may result in a lower video or image quality, using a phone camera is effortless because most mobile phones (especially the iPhone and Google Pixel) already have time-lapse settings automatically. If your phone has these settings, then the only step left for you to do is place your camera steadily, set it in time-lapse mode, and click the record button for it to start shooting. Afterward, it will automatically edit the video or image in time-lapse. If your phone does not have the settings, you can just download a timelapse app where you can edit your videos or images.
Use a Software to Edit Time Lapse Content
If the photos or videos you captured with your camera are not in time-lapse mode, you can still edit those in a software tool. These days, various timelapse softwares are made available on the internet ready for download and installation. These software editing tools help make your existing normal videos and photos into time-lapse content. It offers enough settings that you can control and adjust, so you can turn your media into a timelapse. You can also use the software for editing an original time-lapse clip, to make a change on something such as editing the speed rate, adding effects, or adjusting brightness, etc. You can also edit via your mobile phone by downloading a timelapse app.
The 5 constraints of the Time-lapse
The creation of timelapses has some constraints such as the self-sufficiency, the storage or the edition of the timelapse video.
Other about this content