The Quest to Resolve Issues of Ongoing Projects
Risk management is the practice of detecting, evaluating, and preventing or minimizing project risk that can affect the desired outcomes in project management. But how to manage risk in a project? Typically, the managers oversee the project risk management process, i.e., resolve issues of ongoing projects and future work too.
To resolve issues of ongoing projects, project managers must have a comprehensive grasp of their goals so that they can spot any potential roadblocks that may impede the team's ability to deliver results.
Risk management is all about looking at your project objectives and figuring out the threats to those objectives and what you can do right away to mitigate them. The term 'risk' can encompass a wide range of occurrences or scenarios, which can be difficult to interpret at times.
While project managers (and others in charge of a project work) may be prone to viewing risks solely as threats, this is not always the case.
How to Deal with Risk?
To begin managing risk, you must first ask yourself how to identify issues in project management, and have a clear and exact understanding of your project's expected delivery. To put it another way, create a clear project document that includes your project's vision, objectives, scope, and deliverables, to help you identify potential issues. Before the project begins, it is important that project managers identify the risks and keep a plan ready to deal with issues when they arise. Since project managers will have to deal with issues, a planned process must be devised before the beginning of the project.
Risks can be recognized at each stage of the project in this manner. You'll want to involve your team in recognizing any hazards as soon as possible.
Don't be afraid to solicit the assistance of other members when it comes to recognizing and prioritizing risks. Many project managers simply email their project team or member, requesting that they give them any items that they believe may go wrong on the project.
However, a risk identification session with the complete project team, your client's representatives, and vendors will help you better plot project risk.
You will want to keep track of project issues and of each risk you define, so using a risk tracking template can help you prioritize the level of risk. Then, construct a risk management plan to document the project's negative and positive impacts, as well as the activities you'll take to address them.
You will also want to schedule regular meetings to keep an eye on risk or conflict as your project progresses. Time management at work places is crucial. Transparency is critical, and you can not pass on it.
Five (5) steps must be followed to resolve issues of ongoing projects under risk management :
Plan Risk Management - outlining the risk management methodology to be used.

Identify the Risk(s) - make a list of the probable unforeseen occurrences that could impact the project's outcome.

Perform Risk Analysis or Root Cause Analysis – In order to identify causes in a project work you need to ask how do you conduct a root cause analysis? It is basically based on numerical analysis, assessing the risk's likelihood of occurrence and potential impact (qualitative) on the project's outcome (quantitative). It helps to

identify causes in a project

. A Root cause analysis is an important tool that helps to identify and pinpoint the exact cause in a project. Project Risk Analysis is supposed to be done prior to the commencement of the project, so that a proper plan can be devised to deal with them when they arise.

Plan Risk Response(s) - creating possible and expected hazards to either increase the positive effect or decrease the negative effect. (Very popular with Project management institute, New York)

Control Risk(s) - completing all the preceding processes in time, identifying new risks, and assessing the success of the risk management process throughout the project.
Include risk management in your project
How to find a solution to issues in a project? The first rule to resolve issues of ongoing projects is the project risk management success. You won't reap the full benefits of this method unless you properly implement risk management in your project, that can help you resolve an issue in project management. This is one of the top problem solving techniques for project managers. Risk management prepares you to deal with the issues when they arise. Every project has certain risks and if they are pre-determined, the probability of project success increases.
In businesses, a variety of bad practices can be found. Some projects take no risk management measures at all and become vulnerable to the issue of facing unexpected problems. They are either inexperienced or conducting their first project, or they are certain that there will be no dangers in their project (which, of course, can not be true).
Some people have blind faith in the project manager or the team. Risk management is an element of professional companies' day-to-day operations, and it is discussed at the time of project meetings and staff training. This is why risk management will always be important in project management.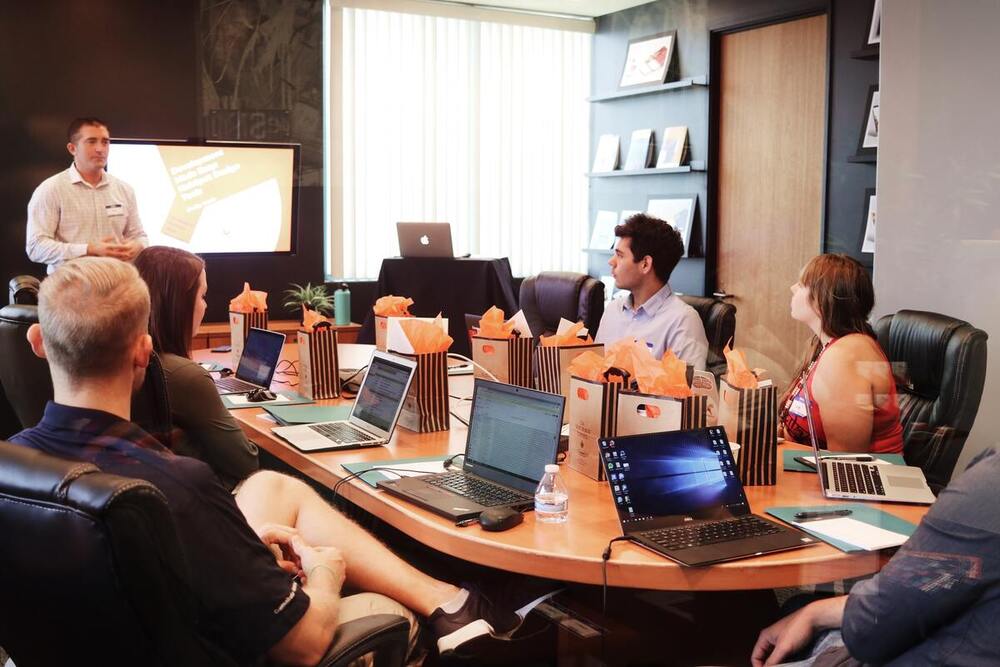 Plan and Execute Risk Reactions
The action that genuinely adds value to your project is implementing a risk response. So, how to initiate actions to solve issues in a project? You either prevent a threat from occurring or reduce the negative consequences. The importance of execution cannot be overstated. The other guidelines have helped you in mapping, prioritizing, and comprehending hazards.
This will assist you in developing a strong risk response strategy that emphasizes the big successes to resolve an issue in a project management. Issues may arise at any point of time in a project. To help you successfully resolve an issue in project management, you need to have a proper plan of action ready. This step is ideally prepared for before the project starts.
When it comes to threats, you have three choices : risk avoidance, risk minimization, or risk acceptance. Avoiding risks is organizing your project so that you and your team don't run the danger of encountering one.
This may entail switching suppliers, adopting new technology, or canceling a project in the case of deadly risk. Money spent on a hopeless initiative is a poor investment.
Monitor results post-resolution of problems faced when working on a project
It is important to monitor the results when working on a project. Monitoring the results helps you determine if you are on the proper project path or not. Every project is divided into stages or milestones. A project manager must monitor and scrutinize the results at completion of each milestone.
Above everything, managing projects and associated risks efficiently necessitates a solid foundation of project management abilities. In every stage, you should be able to do the monitoring of the results. You might still be wondering how to monitor the results of actions taken after problem resolution when working on a project? Earning a certificate or graduate degree in project management is one of the ideal ways to enhance these abilities, in addition to practicing, and getting up to date with industry trends, and attending workshops and seminars.
Those in charge of a project but who are lacking professional training will gain greatly from a project management education status; however, those currently working in the industry can profit from sharpening their skills.