How to resolve issues in project management?
Suppose you are a project manager, loads of problems came to you like rain, and you've gotten quite wet with the rain, and lost control over yourself! Will you stop or tell you don't want to continue anymore? Problems don't run out. But once you learn how to manage risk in a project and how to resolve an issue in project management, you can manage thousands of impediments in your project and keep the project moving on and on till it ends. Be straightforward! Face-to-face to your issues.
You'll need to learn how to cope with the project issues and risks. Everything in your life (including your problems) depends on how you observe them.
In this post, I'll let you know some practical tips on how to initiate actions to solve problems in a project.
Know the Problem
Yes, study your problem first, whether it's real or just symptoms! You'll need to specify the 'real issue' and deal with it, not just with the symptoms. When you know the root of your concern, you can analyze it and reach its origin.
Don't be in a hurry! Take time to understand the real reason for a problem by seeing it from different perspectives. Here are some more ways to dive into your problem to know how it is:
Reason and impact diagrams : Pictures help you to understand better! These diagrams will help you to get a good understanding of what's really creating the issue.
Drill-down technique : When you split your problem into smaller pieces, you can go in-depth with the causes that create the problem, and it looks more manageable and doable too!
5 Whys : It seems strange, right? But it works. By using this approach, you can go deeper into the problem's root cause. Just ask yourself five times — why?
Finally, every problem comes out of three basic causes. The causes are physical, human, and organizational.
List All Potential Solutions
Now you've understood the problem. So, it's time to analyze the possible answers. If you find out your problem is simple, the solution will be easy. If you see the problem is complicated, you will need to take a specific strategy to reach out the answers.
You can schedule a brainstorming session to identify and learn the solutions to the problem. Also, you can work with your team to find out the best solutions as early as possible. You can practice mind mapping the strategy too!
With the mind mapping strategy, you can use your mind to get more clarity and quickly reach out to the solutions. At the same time, you can get help from veterans to know which obstacles stopped you from gaining your goals.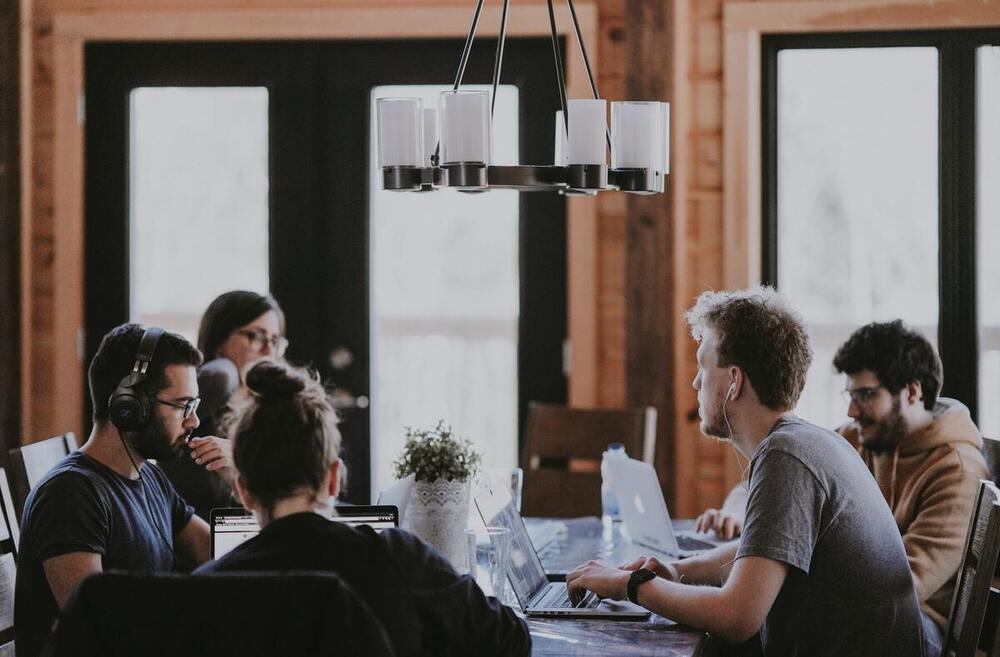 Evaluate the Solutions
When you have listed all the possible solutions to your problems, now it's time to evaluate which solution will be the best. Of course, you will learn the pros and cons of each solution you want to try. Also, think about the measures that will resolve your issue and prevent it from recurring the same.
Replacing your paper logs with a digital job site diary would really help. As paper logs can be destroyed however, a digital job log cannot be lost or damaged as easily.
Pick the Best Solution
It's one of the most tricky steps. If you can't pick the right solution, you will not solve your problem at all. So, you'll need to select the best solution among all the listed answers. To pick the best solution, you can take a look at the listed possible solutions and think which ones are the weaker solutions to the issue.
When you have found the weak solutions, keep them away from the list. Think of which solutions can really go to the origin of the problems and solve them. While choosing the best solution, you'll need to think of the risk level of the solution…
Write Down the Selected Solution
When you've found the best solution, write it down! This initiative will help you think about the best decision and implement the solution. If it seems the problem is a bit complex, this step will work great! So, you'll need to organize yourself according to the best solution to solve the problem.
Ensure Accountability
Yes, responsible people can try their level best to meet the deadline, or even they don't stop till the problem is solved. So, when you know the problem, and have the best solution, put everything in your project to reach the ultimate solutions.
Problems are part and parcel of our daily life! You can't skip them but cope with them to move ahead. So, it's necessary to learn how to resolve an issue in project management if you want to develop who you are or where you are.
In the write-up, I've shared six practical problem-solving skills to solve any problem in a project. Once you learn these problem management skills, thousands of obstacles will not stop you.
So, be practical and open to face the problems. I hope you have found this article effective for you.