Tips To Sell Time Lapse Realizations Using Photographs
Ever wondered how to make money with time lapse photography? Time-lapse movies used to be difficult to create, but today they're as easy as snapping a selfie thanks to smarter applications that can help you make money with time lapse photography. Read on to find ways to move forward in the field to sell time-lapse videos.
There is no doubt that shooting time lapse can bring a lot of fun. But when it comes to selling the photos and earning some money, for some people, this can be a little challenging. So, for now, one of the most common questions among photographers is how they can sell time lapses, clips, or videos to make money. Making money by selling time lapse videos or photographs is something that most photographers will enjoy. Whether you are an amateur or professional, there is always a source to earn money from the time-lapse.
However, you need to keep in mind that you should not expect money by working on timelapse overnight. So, before diving deep into this field, you need to prepare yourself for the long haul. Many photographers have said that it took more than four years to make money from their time-lapse photography.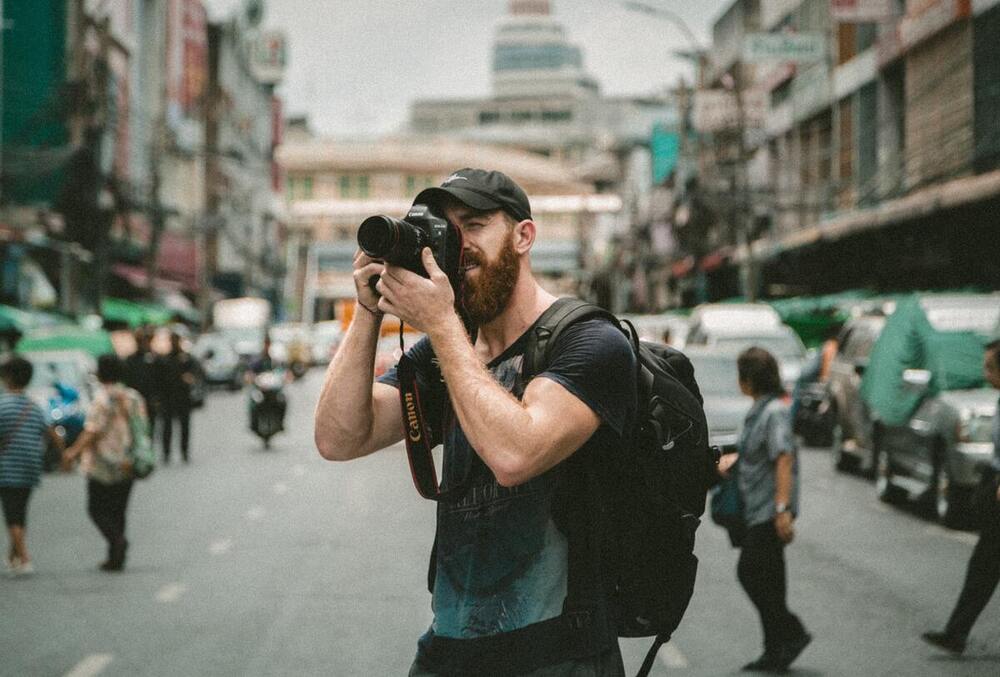 You may find different ways to sell time-lapse photos and make money; however, one of the easiest ways, to begin with, is the stock site. You will find a lot of stock sites like, for example, Adobe Stock, Getty, Shutterstock, and more, where you can simply upload the images and sell them. However, with the ongoing saturation of the different content on the various stock sites, it can be a little challenging to make money from this method. But if you can focus on a few things, you can get it done. After all, instead of keeping your timelapse photographs on your hard drive, you can at least try to sell them out.
How to become a professional photographer?
It is estimated that there are about 25,000 professional photographers in France. In other words, the competition is tough and in this business places are expensive… But you can stand out! If becoming a professional photographer and can sell their realizations is your goal, we'll help you achieve it.
Design your Portfolio
Timelapse is a strange mash-up of individuals and specialties. Some individuals specialize in landscape photography, while others specialize in plant photography. Others are camera operators or have just picked it up through many free inspirational videos and tutorials online.
Some time-lapse experts began their careers as photographers, others as television producers, and still others as camera operators or as a result of the numerous inspiring films and best manuals available online.
Sell something useful
Think about what to sell your timelapse realizations for? You can shoot anything that moves slowly enough. Plants, construction, landscapes, people, architecture, astrophotography, historic stones, macro biology, and a long list of other things you could think about.
Get Going :
If you are wondering which websites to sell your timelapse creations on?
Then you might consider using Vimeo or YouTube to start selling timelapse online. Because there are a lot of time-lapse films on YouTube and Vimeo, leaving your contact on them will make it simpler for customers to discover you. Make an effort to update your site as often as possible, especially if you've been doing just personal shoots of ponds or clouds.
Create a website with your reel and some background information. People looking for timelapse want to see what you can accomplish, make sure your reel is displayed on your homepage!
Make A Couple of Contacts
It may be difficult to get your name out there at first, and you may feel overwhelmed by the competition, but the more you persist, the greater the payoff will be. You don't want to bother other people.
Your first goal should be to be kind, and you should refrain from sending job-seeking emails. It's a tough situation since you can't work without connections, and if you don't work, your name won't be passed on. And that is very important to be able to find customers for your time-lapse videos.
Monetize by Licensing
Licensing your work directly to clients may be the most profitable method to monetize timelapse photography, since a large company may demand exclusive access to your material, which they may not be able to obtain through stock. However, with the increased price per clip, obtaining a customer and a sale is not as simple as uploading a clip to Shutterstock.
But if you have a high-quality web portfolio, you may be able to attract some customers and sell time-lapse videos. The only way to expand this kind of work is to keep creating high-quality timelapse material that is tough to duplicate.
Work on Commission
Another great method to earn money with timelapse is to work for a commission or contract with a particular customer. If a customer needs customized footage that cannot be obtained on free stock sources, they will require a timelapse expert to create it for a specific project, just as they would with video or photographic work.
The greatest approach to be recognized is to have a strong collection of reels and samples of your work on YouTube, Vimeo, and social media platforms. Also, consider good search engine optimization experts nearby.
Conduct Seminars
Finally, after you've established a certain degree of reputation, teaching seminars is a fantastic method to earn money. Sharing the expertise and methods you have acquired through years of photography is one of the greatest ways to pass on your knowledge and sell time-lapse video skills. You might have to consider giving a few free first seminars.
Of course, you'll need to develop an audience, but you may start small by doing online post-production courses, for example. After you've gained some expertise and a larger audience, you may wish to extend the course into multi-day on-location trips.
The digitization of the world has opened many lucrative opportunities for photographers to create a niche in the market. There's a whole world out there willing to pay for high-quality time-lapses, so go out there and keep shooting until you can live the dream!