Selling Time Lapse on VideoHive and Evanto Market
Are you not sure which website to choose to sell online time-lapse stock footage? Getty and iStock (under the same banner), Shutterstock, Vimeo, VideoHive (by Envato), and Pond5 are just a few of the online venues where producers may sell the stock video. Enlaps explains why Videohive has an edge over others. While all platforms provide a comparable upload experience for contributors, some have greater rates than others.
Contributors on Shutterstock, for example, get 30% of the sales price (Shutterstock establishes the sales prices), on Pond5, the creator establishes their sales prices and receives 50% commission on all sales. So, which platform is the best to display and sell your stock footage? Pond5 and VideoHive are two of the most preferred and popular among contributors, although it always depends on your objectives. VideoHive is part of Envato Market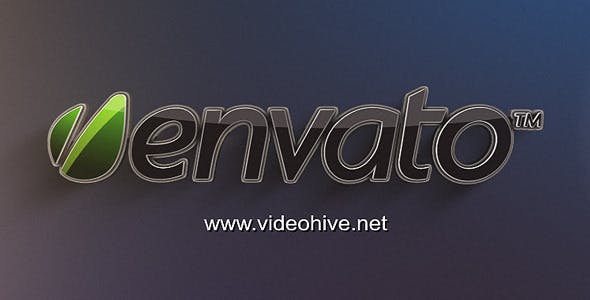 Have you considered selling your stock footage in different locations?
Before going with any platform like Videohive, you must read the contract carefully since each deal is unique. Do it before you add any of your files or items to the platforms and start selling. Exclusive stock material will help you to make money in certain circumstances, such as selling film, motion effects, logos, time lapse photography, or photographs. Selling on numerous platforms will probably bring you more money though. Many experts advise that you add your files via various stock agencies to cast the broadest net possible and reach the most clients for good sales figures.
Difference between stock footage for commercial and editorial use
There are two popular categories that you may consider for sales : commercial and editorial. It's simple: commercial film is used to sell items, while news organizations utilize the editorial film to tell stories.
Commercial files pay higher, but it also comes with tougher requirements : contributors must get model permissions and, in many instances, property permissions before commercially selling stock video. Most sites, such as iStock, supply contributors with the appropriate licenses, but it takes a little extra research on their part.
Commercial shooting for motion videos in the United States National Parks, or even outside in popular places like the Serengeti National Park, requires extra licenses, and documentation. Maintain the standard of excellence and avoid anything unauthorized in your motion product.
Don't ever submit or attempt to sell motion files that are not up to the mark with the videos usually shown on top markets like Shutterstock or Video.
Even if you are a beginner, make sure to bring your product to a solid 10/10 before attempting to sell it to anybody.
Three things will assist you in doing so :
Your best buddy is natural light. Keep things easy by filming during the day (with natural light) until you've figured out how to film at night or how to light a set. The lighting plays an important role in improving the quality of filming motion videos.

Maintain a minimum HD resolution at all times. You should never submit a low quality file. This implies no resolution lower than 1920x1080 for all you rookies out there.

Learn how to use your camera's fundamental elements (ISO, frame rate, aperture, and white balance) to your advantage. You won't make any progress if you stay in automatic mode and don't make proper use of effects.
Follow the Below Given Pointers to Make the Best Out of Selling Your Time Lapse on Videohive
Don't include Branding in Your Files like Video, Preview or other Elements
As gorgeous as that sweeping skyline vista with the classic logo of Coca-Cola sign in the backdrop is, keep in mind that many of your purchasers will be businesses that aren't thrilled with the thought of their video unwittingly promoting other brands. So avoid branding at all costs in your products.
This, however, can be more difficult than it appears, especially when you consider the abundance of popular billboards, cinema displays, retail signs, and branded items on the market.
No one, however, is implying that you must be flawless. Just keep in mind that you can't always avoid ostentatious or dirty branding and that these things are out of your control in some situations.
If you know how to, you could also just edit your files to hide the branding, but that will take you some extra time.
Length Matters
Concerning timelapse motion, most videos are generally 10 to 20 seconds long. A six-second clip being the smallest acceptable. The film should be made from one continuous shot from beginning to end (ie, don't edit or chop out a shaky portion in the middle of the clip).
Consider Aggressive Submission
Because Videohive might take some time to respond, it's a good idea to submit a variety of time lapse videos at different places so that the chances of getting accepted improves.
The only issue is that a tiny number of agencies have exclusive membership requirements, which means they won't accept your work items if it's been published elsewhere. However, although this is important to consider, it should not discourage you from spamming your work all over the internet. When you do, just be sure to stay away from any exclusive membership agencies.
Why Should You Make Videohive Time Lapse Stock Footage?
For the openers, you may be asking why you should start generating stock footage rather than generating dollars on other more popular channels like YouTube.
To begin with, generating videohive timelapse stock footage is the simplest and most adaptable approach to make dollars with your movies. As you can see, making movies is not limited by time, elements, location, or formal education. It is entirely up to you to decide when, where, and how effectively you can work.
It's very simple to create time lapse footage. Only 5-60 seconds of motion video with minimum editing! You also don't have to be concerned about sound since the clips don't need it.
Nothing precludes you from making YouTube videos first and then creating stock footage as a side hustle or vice versa. However, monetizing and earning dollars with your YouTube channel now is much more difficult than it was a few years ago. Before you can make real money there, you'll need high-quality material, tens of thousands of views, and thousands of followers.
On the other hand, videohive time lapse footage production provides a very low entrance barrier (with minimum tax implications) for videographers of any skill level. You don't need followers or views, and you shouldn't spend time on self-promotion. Videohive already has a sizable client base and a well-oiled marketing engine. All you have to do now is focus on making high-quality material, including keywords and titles, and just add the clips to Videohive (Envato website). Moreover, you don't even have to worry about cloud storage.
Although being a contributor is simple, being effective in displays requires some effort, particularly in the beginning.
To make a consistent living, you'll need to amass a portfolio of hundreds of files including logos, cinema displays, infographics, etc. That might take years, so you'll need to be patient and determined.
Avoid Critical Mass
You should not focus on oversaturated materials, such as cloud timelapse, beach sunsets, and ducks. Look at what topics, elements, or ideas are missing from the website instead. It's usually better to film something different and original if there are more than 20,000 clips of a given topic.
Second, you must understand the market. You'll need to look for cinema displays or video, footage, infographics, themes, etc. that haven't been shot often yet are still popular. It's pointless to shoot topics that have been photographed hundreds of times (unless you can do it better). When there is a lot of competition, selling time lapse stock footage might be difficult. By analyzing the market, you may identify topics that might bring you more sales.
The Many Advantages of a Videohive Time Lapse Video
Why not employ this strategy to enthrall and hypnotize everyone who watches your content, while earning some extra dollars?
Here are some more ideas that could make a great videohive time lapse video :
Providing a one-of-a-kind insight into your business.

A graphic representation of a larger endeavor.

Keep a record of a significant event.

Providing quick answers to each possible consumer or investment for improved sales.

Demonstrate a workplace that is quick and efficient.

Keep staff informed about the company's activities.
Tips For Videohive Time lapse Photography And Editing
It's important to remember a few photography fundamentals while you're setting up your shots for an image or a video:
To capture the topic, place your camera in the best available spot. To prevent concerns with equilibrium, use a tripod.

Make use of leading lines. Give the spectator a passage into the picture or logo, from the front to the primary topic and into the background, wherever feasible.

The rule of thirds will also help you frame your scenario.

Take into account the weather, sky, lighting conditions, and other elements. Depending on the season, it becomes dark quite early in several places. If you're photographing things that will move across the frame, such as a train or an aircraft, be sure you've framed the shot correctly to catch that movement.
Is there supposed to be any sound in videohive timelapse?
If you desire, you may add audio tracks in your videohive timelapse videos. In iMovie, Apple's native video editing program, for example, you may quickly add audio to your films.
Here is how to import a time-lapse into iMovie and begin customizing the sound :
In the upper left corner, choose Audio.

Toggle between Effects and Theme music, or use your PC to import tunes.

Add a particular section of your audio clip files to your timeline, drag it to the timeline, or set a custom range.
Once your material has been approved into one or more markets, it's time to show it out even further. You may accomplish this by posting clips of your film or a sizzle reel on YouTube, Vimeo, Facebook, your website, or wherever else you believe it will receive the attention it deserves.
Just ensure to display a caption with all the relevant information on where viewers may locate and buy your timelapse stock videos if they choose so.