Which Best time-lapse camera to use in 2023?
Do you happen to have too many shutter clicks while shooting with your camera? Then afterward, you realize you had lots of images stored and are now having a hard time sorting it out. Maybe you would want to consider creating a video from your still images. This way you can compile the photos, and simply put them in motion to make your presentation more entertaining for other people viewing it. Time lapse photography can help you create hundreds of photos in motion, or make a full-length video footage that is quicker to watch. Make your still images or your video a lot more creative with time lapse mode.
Choose a Camera According to Purpose
Various time-lapse cameras are made available such as a drone, stand-alone, and onboard camera all with different kinds of purpose. Choosing the best one to use can be challenging. You have to research reliable camera brands such Nikon, Brinno, Canon, Sony, and others. Specific features such as the battery life, image and video resolution (bit), price range, graphics mode (exposure, light levels, Fps, shutter speed), and screen resolution is also an important factor to check.
There may be a lot to assess with the overall system, but the thing that you have to consider the most is the main reason why you need the camera. Will it be for construction site monitoring? To capture a transition of an event? To shoot while traveling? Or to simply capture the passing of time (sunrise, sunset, etc.)? Ask yourself this question, and you may just know which type of camera to use for your time lapse photography.
Timelapse Drone for Aerial View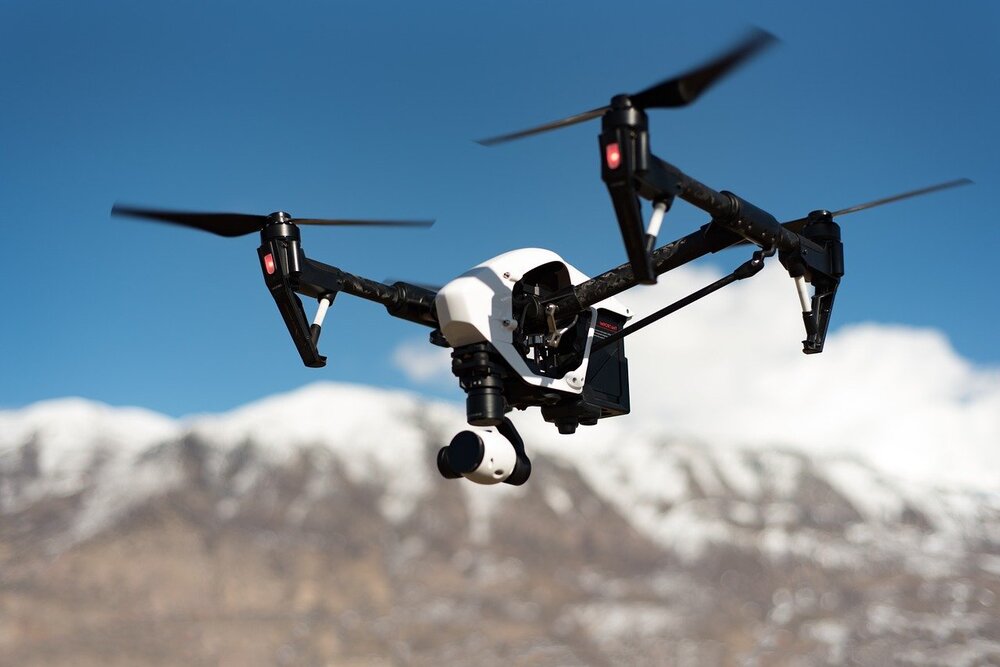 Drone cameras are the best choice to use for aerial photography. These cameras can fly to capture a wide range of landscapes. Are you wondering which drone to use for timelapse? There are a lot of promising drone cameras out there, but one thing you have to check is which provides the best ND filter. The ND filter of a camera makes timelapse shots stunning because it automatically enhances the landscape. Also, it would be great if the drone has a 3-axis sensor driven image stabilization and can capture a view of 360 degrees. Longer battery life would be highly recommended as well because this will provide you with a prolonged flying time.
Using a timelapse drone is best for shooting a movement of scenery up in an aerial view. These scenes may be a sunset, moving clouds, or even the movement of people and cars in a large area. The timelapse mode will speed up the original footage resulting in the movement being much quicker, but still allowing viewers to see the whole transition of change just in a shorter period of time.
Stand-alone Timelapse Camera for Construction Projects
If your purpose is to monitor your construction project and record its progress, then a stand-alone timelapse camera is the best pick. This type functions as a security camera, wherein you just set it in a certain place and leave it there to film. This is commonly used in construction projects because it can be installed within the construction site to film the progress of the project.

The time-lapse camera Tikee and Brinno brands are one of those that are specialized for producing these kinds of cameras. The two may differ in some built-in specs, but both have a feature of recording a timelapse video, allowing you to customize it according to the speed rate you want once the project is complete. Creating a timelapse video for a construction project is the best way to present the transition of the building from the foundation until it is complete.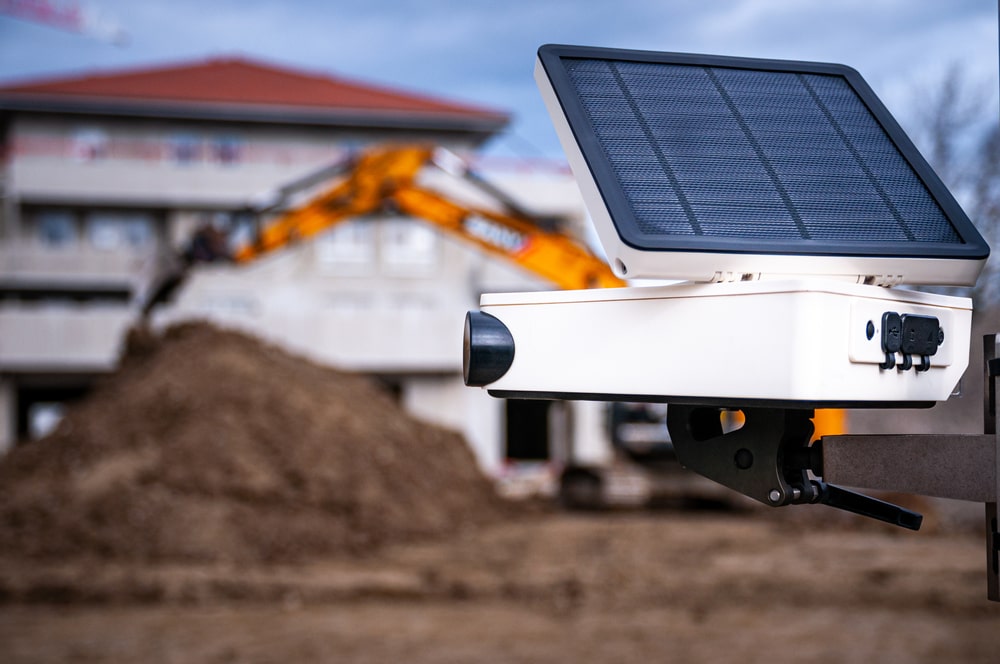 Stand-alone time-lapse cameras are built with strong features in their system to ensure that they work efficiently throughout the project. Here are some of them:
Long battery life can last up to months

Weatherproof system

Camera sensor for panoramic view, usually at 112° to 140° angle

Built with low light lens that can film in the dark and rotator lens at 120°

Multiple choices of time interval for timelapse mode

Memory card of 128-512 GB (Gigabytes)

Full image resolution that can handle up to 4k - 6k size

Firmware update via SD card, 4g LTE, or Wi-Fi
Onboard Camera when Driving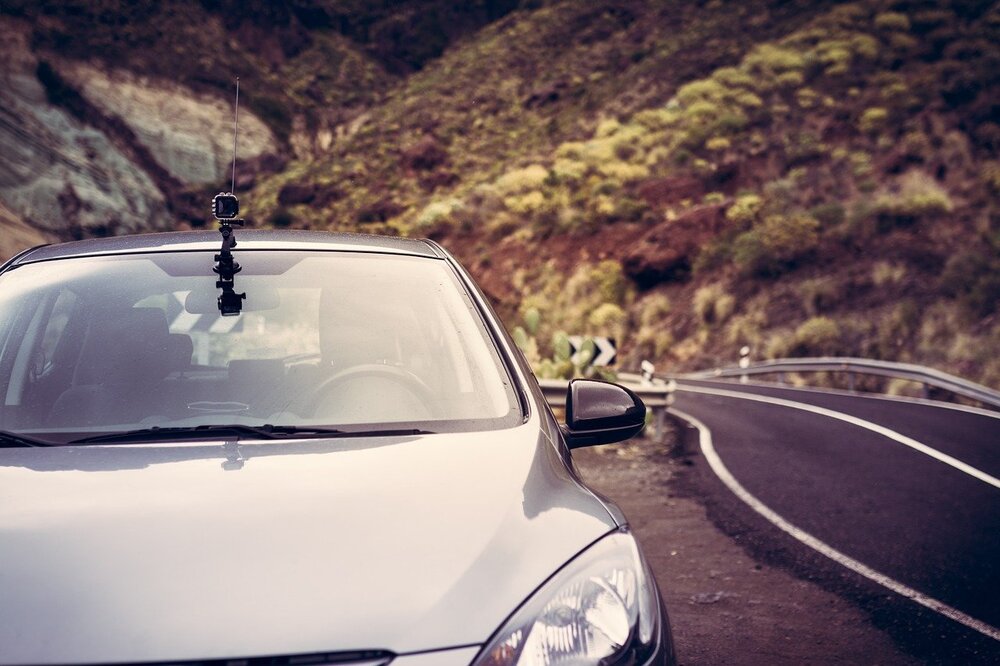 If you want to capture timelapse shots while you are driving, you must use an onboard camera. You can term this type of camera as a "camera on the move". It is usually placed in a vehicle to shoot while in motion. It must have an exposure smoothing function to stabilize filming against changes in sun exposure or sudden car lights towards the lens. Likewise, it should also come with an interval timer function, this helps with the control of the timer shutter release.
GoPro Fusion is one of the recommended buys for an onboard camera. It allows shooting at a full 360° angle and high quality of up to 5.2K resolution, perfect when shooting in motion. This has two ways to shoot a timelapse. First, as a photo, and second, as a video. Time-lapse photo mode will shoot according to the interval of seconds you chose and once done, it will save the images captured at that period of time. On the other hand, a time lapse video requires less control because you just have to film in timelapse mode and once you stop shooting, it automatically creates the timelapse video. Your video will be quicker than the original duration.
Shooting Timelapse with Your Camera
Time Lapse photography technique is best used when shooting the events of nature such as the moving of clouds, rising and setting of the sun, and movement of stars in the sky. Creating timelapses from photos and videos will show you the beauty of scenes in a sped-up manner. You must learn what camera settings to apply because great time lapse shots happen with the right aperture, shutter speed, ISO, focus, and frames per second. Once time lapse mode is applied in the camera settings, the shutter speed control of the camera is set at a slower rate, and it allows prolonged exposure. This will give you the illustration of a motion in a still image, or manipulate the timing of the video to make it move rapidly.
Choosing the Right Camera for You
Investing in cameras with a great time-lapse mode gives you stunning and creative timelapse photos and videos. At the same time, know your passion for photography and consider what you want to capture, will it be the scenery, moving objects, or a project. Then choose the type of camera that will best capture it a drone, a stand-alone, or an onboard camera. Once you know what camera to use, looking at the specific features of the cameras out in the market will then be easier. Choosing the right camera for your timelapse photography will surely give you satisfying shots.
Choose a time-lapse camera rather than a webcam
To follow a live event, to monitor a site or to follow the weather evolution of a place, webcams are the most used photographic objects. Their limits are however real, while a time-lapse camera is able to exceed them and bring interactivity. Discover 5 reasons to choose a timelapse camera rather than a webcam.
IP Cameras to create Time-lapse
Another type of camera that you might want to consider is an IP Camera. It is a type of digital camera that receives control and sends images via an internet network. They are commonly used for surveillance. Most IP cameras are webcams, but the term IP (Internet Protocol) applies only to those that can be accessed over a network connection.
Enlaps has opened its timelapse content creation software to a wide range of IP Cameras, so you can now enjoy the myTikee experience no matter which camera you use.
Comparison of timelapse cameras for construction site monitoring
how to find the best timelapse camera for the construction site, find our comparative study on our article dedicated to the choose the best time-lapse camera for construction site monitioring.
Other about this content