Memory Card size: Which one to choose?
With the growing concern among the people for portable and convenient data storage, memory cards have shown tremendous technological advancement. With this evolution, a variety of memory cards can be seen available in the market ranging from SD cards to SDXC cards, not forgetting the latest SDUC card. Among the different classes of memory cards, it is crucial for us to understand how to choose a memory card by considering factors such as size, class, brand, etc. Choosing the appropriate memory card capacity can serve your storage purpose in a very smart and efficient way.
Are you that smart enough? If yes, it's just great. If not, nothing to worry about. The article intends to provide all the information which you need to know about the types of memory cards, memory card class, size, speed, etc.
The Choice of memory card capacity
Before you buy a memory card, you should have knowledge about the storage or memory capacity options available in the market. Since, in every field, from photographers to the music industry to the big digital, and electronics market no field has remained untouched by memory cards due to its compact data storage option. Every digital field requires storage capacity, which is done very intelligently with the evolution of memory cards.
Let's discuss the types of memory cards on the basis of capacity:
Basic SD Card
You may have already known that the SD card, which is also called a Secure digital card, was the introductory memory card. But now it has not remained so common because of its size limit. These standard SD cards can hold storage upto a limit of 2GB. Most often, SD cards are also known by the name SDSC or Secure Digital Standard capacity.
SDHC card
If you are looking for a storage capacity of more than 2 GB, then SDHC is the ultimate stop for you. SDHC cards come with greater storage than the standard SD card. SDHC card is the next generation after SD. It provides more storage than the SD memory card. As the name suggests, SDHC or Secure Digital High Capacity comes with more excellent storage as compared to the SD. SDHC cards are available with a data storage capacity of upto 32 GB.
SDXC card
SDXC provides even greater capacity or storage options. SDXC is a third-generation memory card. SDXC is a Secure Digital Extended card. These are designed to provide an even better and large size capacity. SDXC can support the data storage capacity upto 2 TB, which is equivalent to 2048 GB.
SDUC card
Here is something that can provide you massive storage size. SDUC is the latest generation in the family of memory cards announced in 2018. These are Secure Digital Ultra Capacity cards. SDUC provides the most powerful storage capacity. It provides an unbeatable storage capacity of upto 128 TB.
As you know, SDSC cards have remained limited to small storage capacity use, so they are not as common in use as SDHC and SDXC are for better great capacity options. We are thankful to SDHC, SDXC for supporting and fulfilling the demands of complex apps, bigger games, and higher resolution images and video shooting options.
The range of devices such as smartphones, cameras, laptops, drones supports all the memory cards as per everyone's need. While choosing the memory card capacity, opt for options that best suit your needs and budget. SDUC is available in the market for the ones who need wider and higher storage options of all. This latest option could be seen very commonly in use in a few years.
Memory Card Size
Well, this is something that you should definitely focus on- Memory card size!
In terms of physical size, memory cards can be classified into three major classes. These cards can be classified as Basic SD cards or Full-size SD cards, Mini SD cards, and MicroSD cards.
Presently, two sizes of Secure Digital card are mainly used, and they are- micro sd card and full-size memory card.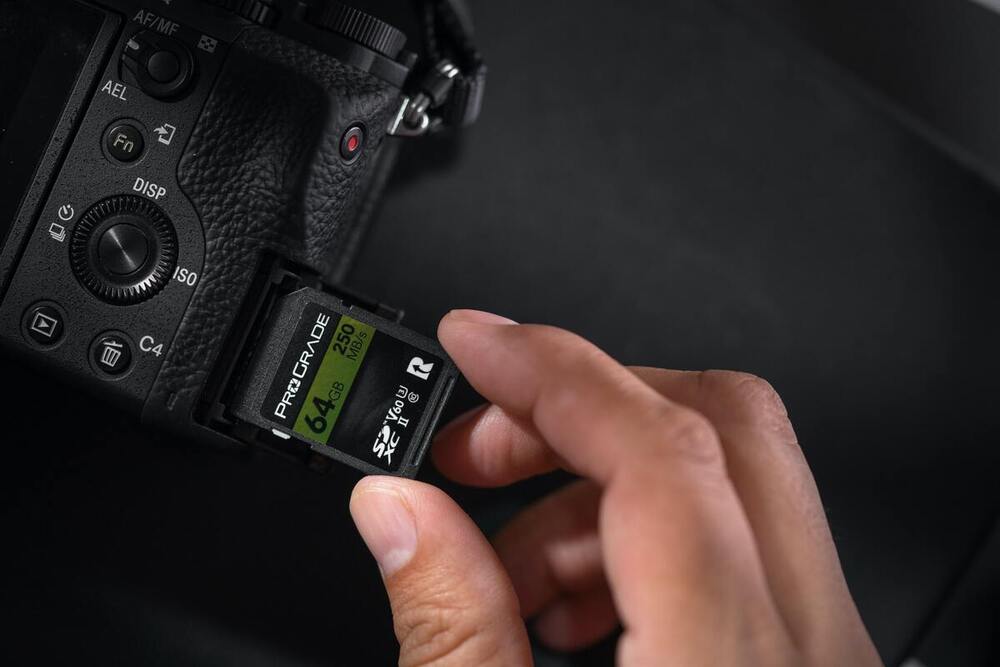 MicroSD card
These cards are much small in size as compared to the basic Secure Digital card. In Asia, MicroSD cards are referred to as Trans Flash or TF cards. These cards are available in the dimension of 15mm x 11mm. These cards are used in many digital types of equipment that are handy, such as mobile phones.
MicroSDHC
These cards were introduced as the new version of SDHC. It was designed to hold up to 32 GB of data with a transfer rate of 10 MB/sec. So, this card can provide a benefit of 32GB storage if your device is designed for small-sized MicroSD cards.
MicroSDXC
These are the same as SDXC in terms of storage. Without any difference in storing capacity, these cards also have to store capacity with a minimum of 32 GB and ranging maximum upto 2 GB. Again, these cards are supported in the devices designed with small-sized slots, i.e., for micro slot compatible devices providing extended storage capacity.
MiniSD cards
The MiniSD card has a slightly large size as compared to MicroSD cards. These cards have a dimension of 21.5 mm x 20 mm. Sandisk Corporation introduced mini sd cards in March 2003. This size is often seen to be used in mobiles and cameras.
Mini sd cards were designed for small-sized newer handheld devices such as GPS devices, digital audio players, portable media players, digital cameras, etc., offering the same features provided in standard sd cards.
Full-size memory cards
Full-sized memory cards are also called standard SD cards. These memory cards are designed for large-sized digital devices. Standard sd cards are used in DSLR cameras and large-sized video cameras. Full-sized sd memory cards are the largest of all, yet the size is pretty tiny with 32mm x 24 mm dimension.
Speed Factor in Memory Cards
If speed is your first priority, then do give attention to the considerations for choosing an appropriate memory card to serve your storage purpose efficiently. On the basis of speed, memory cards can be classified into two groups: Memory card bus speed and Memory card speed class. They both are different from each other.
Memory Card Bus Speed
Bus speed in memory cards means transfer speed. Secure digital cards are available with different bus speeds or transfer rates. Bus speed varies with the type of file format or media to be recorded. SD card bus speed also varies from card to card based on card manufacturing. Memory card bus speed also affects the speed of retrieving the data.
On the Basis of Memory card bus speed, SD cards are categorized as UHS-I, UHS-II, and UHS-III type:
UHS-I or Ultra High Speed- It has a transfer speed of 104 MB/s. It should be noted that the maximum bus speed reaches 95 MB/s. The bus speed of SD cards differs from device to device and from card manufacturer to manufacture. Hence, the actual bus speed may range between 50MB/s to 95MB/s.
UHS-II or Ultra High Speed-II- It has made improvements with the bus speed and provides a Transfer speed of up to 312 MB/s. Though, the actual bus speed will reach its maximum speed of about 299 or 300 MB/s.
UHS-III or Ultra High Speed-III was introduced in Secure Digital cards to provide the fastest transfer rate experience. Secure Digital with UHS-III bus speed provides a high-speed transfer rate of 624 MB/s.
SD Express- Technology never stops growing. It keeps on evolving with time. SD cards with Express bus speed were released in 2018. It can make the transfer rate experience just excellent, providing 985 MB/s transfer rates.
Memory Card Speed class
This is the specification that is considered to be quite crucial for videography. Speed class takes into account the minimum continuous write speed. Thus, for recording video, it is necessary to have a constant minimum write speed for video streaming to prevent frame drop.
Memory cards are available with different speed classes as:
Speed Class
Unlike memory card bus speed, it is not represented in the form of UHS-I. The memory card speed class is represented by Symbol 'C' along with a number. Various speed classes available are- C2, C4, C6, or C10. These numbers denote minimal continuous write speed in MB/s.
UHS Speed Class
This class uses sequential minimum write speed utilizing UHS bus for ultra-high-speed sequential writing. It is represented as U1 or U3 ( 1 and 3 inside U)
U1 has 10MB/s of sequential write speed, while U3 performs even faster to provide 30MB/s sequential write speed. Please note that UHS-I, UHS-III is not the same as UHS class 1 and 3, respectively.
Video Speed Class
It is designed for recording high-resolution videos. It uses the 'V' symbol followed by the number 6,10,30,60, or 90. It is compatible with 4K and 8K videos providing 6-90 MB/s speed for sequential data writing.
Memory card capacity to photography
Action Photography
For capturing action or sports photography, you will require possibly the Fast cards for 41 MP photos in RAW format at 8fps. Using a UHS-II with U3 class card will be a good option as it will prevent your camera's memory Buffer from filling.
Landscape Photography
For landscape photography, you may opt for an sd card with an Ultra High Speed-I bus speed with speed class 6 card for composing photos. Though for future compatibility, you may think of upgrades.
Memory card capacity to videography
Videography using 1080p going with the U1 speed class will be fine. A card with speed class 10 works well at 30 frames/sec.
For recording 1080p HD videos to 10 MB/s, U1 cards with class 10 labels will be fine. It can also be considered for full-size raw video shoots. However, if your device has powerful, massive sensors, even these fast cards can prove quite overwhelming.
Speed also relies on the SD bus type of camera, if it is High speed or UHS. The newer cameras support UHS SD bus slots. So, better to keep into consideration the device compatibility as well while choosing a memory card.
For recording a 4K video, at least a U3 class is recommended. Class 2 will be the slowest over U3. However, for a 4k video shoot, Consider taking into account the rating of speed class for the device you are using.
If you need higher quality, better to go with newer VSC-rated or video speed class rating cards like V10. These are ultra-fast cards and support multiple file recordings. V90 can provide you with the highest and excellent quality for the 8K video shootings.
A variety of memory cards with different capacity, size, and speed options are available, keeping in mind the different requirements for different people. SD, SDHC, SDXC, SDUC are the options if the focus is memory storage. However, if you are concerned about video recording, you need to go with card serving with a good sequential write speed class.