A detailed look at Various tools for project monitoring
Monitoring a project can sometimes become a tedious job, which is why we need a project monitoring tool. However, few of us still wonder what is project control and monitoring. All your queries would be answered in this write-up, which aims to educate you about how to monitor and control project work.
Basically, project management tools are sophisticated software built with the sole objective to help project managers. They can plan, monitor, organize and manage the tasks more efficiently with the help of these tools. There are various tools available, and one they are supposed to be accessed through relevant software.
This article will focus on useful project management tools like Gantt Chart, calendar, timeline, PERT chart, WBS diagram, status table, HOQ, and mind map. However, lets first start with the advantages of using these tools for monitoring the project:
Advantages of using tools for monitoring a project
One of the most important reasons to use project management tools is that it helps you to plan and schedule things properly. In order to make your project successful, one needs proper planning and delegation. These tools are very useful to help you assign tasks to your team members.

Another great advantage that these tools offer is proper collaboration. With the advent of large-sized projects, email does not always provide an opportunity for proper communication between teams or users. These tools can be used to expedite the communication process through its dashboard.

By using these tools, you can easily keep track of your documents and avoid complications. These tools let you store files and edit them as and when required.

Reporting and evaluation become very easy with these tools. Managers can work on multiple projects and get immediate reports on specific tasks that can improve productivity and help you track progress.
Tools for monitoring a project
Project managers are often on the lookout and wonder which project management software exists that would help them get better monitoring control over their projects. Good project management software can help you save time and also allow you to use your resources more efficiently. You can be assured of timely completion of your projects and improve productivity. So without much ado, here is the list of top project management software: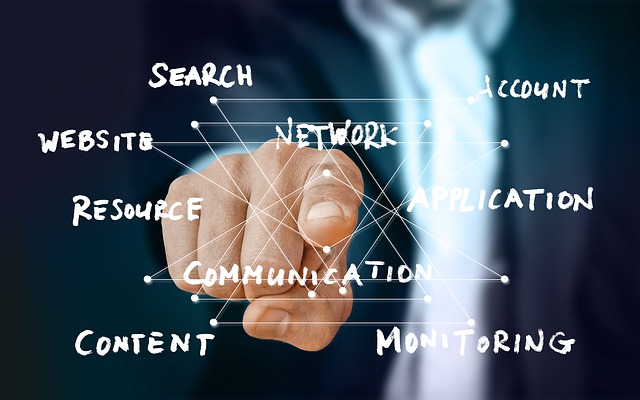 1. Network Diagrams
Network diagrams are considered to be very important tools in project management and can be very useful in monitoring the project. They are also called "arrow" diagrams, since multiple arrows are used to demonstrate precedence or interdependence between various project activities.
There are various assumptions while making a network diagram.
The first assumption is that all the pending work has been completed before the commencement of the new ones.

The second assumption is that arrows represent logical priority, and therefore, a proper sequence based on depiction must be followed in order to execute the project tasks.

The final assumption is that the network diagram must start and end with a single event.
An important feature of the Network diagram is Slack time, representing additional delay time for the task to be completed.
2. Critical Path Method or CPM
The use of CPM or critical path method is very common amongst project managers for monitoring the project. It also allows the managers to assess the actual progress of the project in real-time. One can easily predict if the assigned projects are running late or if they would be finished within the assured timeframe.
To make it easier for you to understand, the project's critical path is the longest sequence of activities performed on a network diagram. Since all the possibilities of additional timeframe are calculated in it, there is no slack time in CPM. This also means that if there is any delay in CPM activity, the entire project would be delayed.
When you use CPM you can easily set follow-up meetings if you find any deviation or hurdle in the project. Project follow-up meetings are essential to the successful completion of all tasks. CPM empowers you to not only monitor your project, but also take appropriate actions as and when required.
Zero slack time can be good to keep project managers or users on their toes since they understand that there would be no additional time. They can look out for, keeping the errors at bay that can delay any project. Also, they can easily divert their resource or teams on projects that are high-priority or have a closer deadline. Optimum utilization of resources can be attained using zero slack time.
3. Gantt Chart
If you are a project manager or hold a position in management, you should be aware of the Gantt chart. A Gantt Chart is a dexterous way of breaking or diving a large project into smaller tasks and keeping them organized so that they can be collaborated and delivered properly.
Every task has a specific deadline, which is represented by a horizontal bar. The left side shows the start date, and the right indicates the completion date of the task. Some even call these divisions of tasks milestones, which are marked by small diamond shapes.
It is very easy for one to determine the sub-tasks and their details. As a manager, you can easily monitor the progress using the Gantt charts. The visual overview obtained through Gantt charts can help you track the project progress easily.
4. PERT Chart
PERT is an abbreviation for" Project evaluation and review technique." It is one of the most important tools to help you monitor your project. You can plan and schedule entire projects with the help of PERT charts.
You can check the task division, time allocation, and deliverable dates using the PERT charts. The PERT chart does not use bars, but instead shows data as a network model of boxes and arrows. The boxes contain tasks, and arrows show dependencies.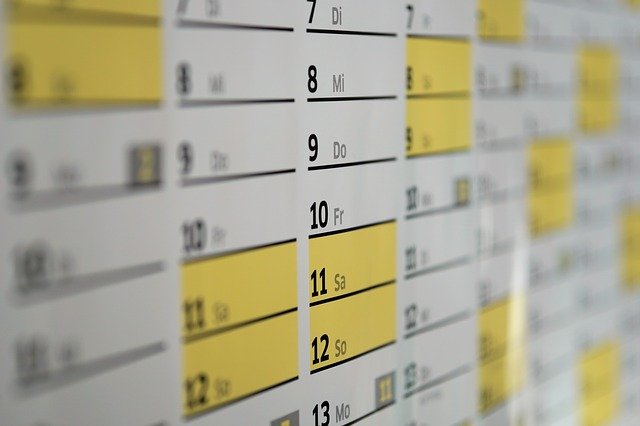 5. Project Management Software for Calendar
A calendar is a date or time-based tool that is very easy to understand. It gives you the advantage for personal time management as you can easily set daily, weekly or monthly schedules. One of the most notable features of this tool is the possibility of adding more to-do lists. It gives reminders on what you can do every day and help you finish the tasks before the deadline.
6. Project Management Software for Timeline
You can monitor the progress of your project using the timeline. It can help you track the progress of your projects. You can visualize the approximate time that is required to complete the tasks using the timeline. It is not as popular as its counterparts like the Gantt chart as it cannot show dependencies or completion. Timeline is a more sequential way of looking at tasks over time.
7. Project Management Software for WBS Diagram or Work Breakdown Structure
WBS is a very common project management tool that helps you determine the scope of work. It is a free tool that divides the projects into individual components which are effectively scheduled.
WBS structure is tree-like, and the overall tasks are on the top, and the various sections of the sections are shown under it. The components in WBS are linked logically and can be explained using boxes or texts.
8. Project Management Software for Mind Map
Another powerful project management tool to help you with project monitoring is a Mind map. It is a less formal tool that is flexible enough to let you manage the projects. It allows you to divide the project into smaller, easier-to-do tasks. You can analyze any issues with these problems. Mindmap also allows you to insert pictures, link specific files and focus on the important segments of your project, which is one of the major advantages of using a Mind map.
9. Project Management Software for Status Table
When you want to be more aggressive in tracking the progress of your project and monitoring it, the Status table can help you do so. It helps you focus on status and project completion. One of the most notable features of the Status table is that it lets you include the people heading the task. It allows the project heads to properly evaluate employee performance and address the issues as and when needed.
10. Project Management Software for HOQ of House of Quality
The final tool we describe in this article is HOQ. It is a free tool that is very useful in defining the relationship between consumer expectations and product capabilities. HOQ is used in quality function deployment to help in group decision-making. An easy way to create HOQ is using Edraw, which has all the components like the roof, matrix, legend box, and markers.
A project is an undertaking that requires extreme vigilance and supervision. Monitoring the project is never easy, especially when the projects are big. You need to ensure that your timeframe adheres to the pricing of the project. It is important to make use of various tools to help you finish the project efficiently. More important is deciding which tool you could use to monitor your project in the best possible way.
This write-up focused on important and commonly used project monitoring tools to help you with better supervision and monitoring.