A Simple guide to help you with Time-lapse on Android
Time-lapse photography is a method for capturing gradual changes in your environment. Are you wondering, how to make time-lapse on your mobile? Let this write-up help you answer your questions.
You've surely seen time-lapse videos on YouTube or somewhere else on the internet. This method is ideal for capturing sunsets, sunrises, shooting stars, or the movement of clouds throughout the day.
You can create a time-lapse movie just using your Android phone nowadays, and it doesn't need any expert shooting or editing abilities. Instead, using the built-in options, google or third-party apps, here's how to make a time-lapse movie on android.
How to Use the Built-In Camera on Android to Create a Time-Lapse Video
You may use the time-lapse function in your built-in camera if you have one of the most recent Android phones. All you have to do is look for it in your camera's settings. Then, follow the instructions below to create a time-lapse movie using your built-in camera.
Open your smartphone's camera.

Switch to video mode by selecting Video.

Find the option to change the filming regime to start shooting time-lapse. Depending on your phone type, it may be found under More, Video Resolution, or Manual.

Start shooting your first time-lapse android movie by mounting your smartphone on a tripod or anything else that will keep it stable. Remember that making a high-quality time-lapse movie takes time.
If you're shooting moving clouds, for example, you'll need to keep your camera on and record for at least 3 hours to get a 10-15 second clip. Before you begin recording, make sure your phone is fully charged and has enough free space.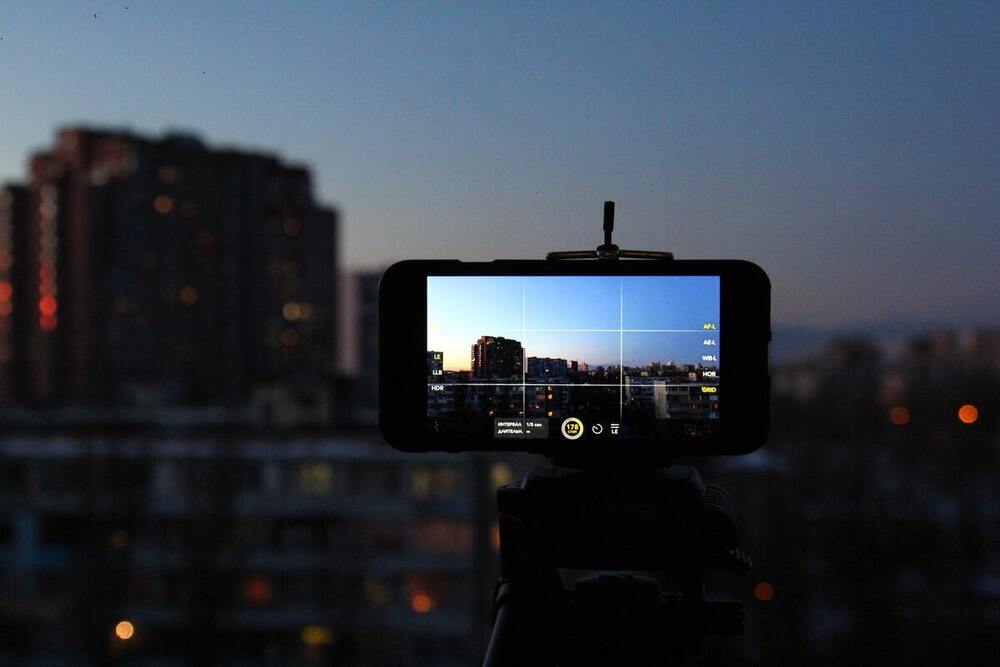 Editing the Lapse
It's conceivable that your phone's camera will combine your findings for you. Here's how you accomplish it on a computer, using Lightroom for those whose cameras don't have these features. After editing your time-lapse android video, you will have it ready to share.
1st Step
Import the pictures into Adobe Lightroom, being careful to keep the time-lapse images distinct from the rest of the photos you took that day.
2nd Step
Make a change to one of the pictures. I usually choose one picture in the middle of the series and modify it before copying all the settings to the other photos. Crop the picture to a 16x9 aspect ratio, since this is the usual aspect ratio for most videos.
3rd Step
Export the pictures as JPEGs with a Full-HD resolution (this would be 1920x1080 pixels).
4th Step
Launch Photoshop, and Change the Workspace to Motion by clicking Window.
5th Step
Now choose File > Open from the drop-down menu. Select the first picture from the folder where you saved the output photos. Before you click Open, go to Options and double-check that Image Sequence is checked.
6th Step
Set the frame rate you want to use. Because I live in the United Kingdom, I typically set it to 25 frames per second. In the USA, they usually set it to 30 frames per second.
7th Step
Your video will display at the bottom of the screen in the timeline. You may see how it appears by playing a preview from here. It's possible that it won't play properly the first time, since the files are still being rendered.
8th Step
You may now export it as a video whenever you're satisfied. Select File > Export > Render Video from the File menu.
9th Step
You may give your video file a name and choose a video format here (H.264 is best for general use). The frame rate and resolution will be determined by how you imported it, so no changes are required. You may now choose Export.
How To Make A Time-Lapse Android Movie From A Normal Video?
You can utilize certain third-party applications if your device's camera doesn't have the built-in time-lapse capability. These applications will take a normal video and turn it into a time-lapse effect. The applications listed below can assist you in creating a time-lapse movie on Android.
Time-Lapse Camera
The Time Lapse Camera app is the first on the list. This time-lapse video app for Android has received a lot of good comments from users. This software allows you to capture different sceneries such as flower development, changing sky lighting (day and night), and more, to make a beautiful movie utilizing time-lapse technology.
Framelapse
Another third-party app for creating a time-lapse on Android is Framelapse. It was created by Neximo laboratories and allows you to capture a high-quality time-lapse movie using its easy interface quickly.
Hyperlapse by Microsoft
Microsoft Hyperlapse Mobile, developed by Microsoft Corporation Photography, is the next item on our list. This Android timelapse software is easy to use and enables users to submit movies while also improving existing ones rapidly. It needs Android 4.4 or above and allows you to save the file at 1080p resolution.
Enlaps #Time
If you are looking for an app that lets you tell your "before" and "after" story, then #Time has got you covered. It works with time comparison and lets you generate high-engagement video media. With the #Time app you can even visualize the progress of your project with the help of its image comparison tool.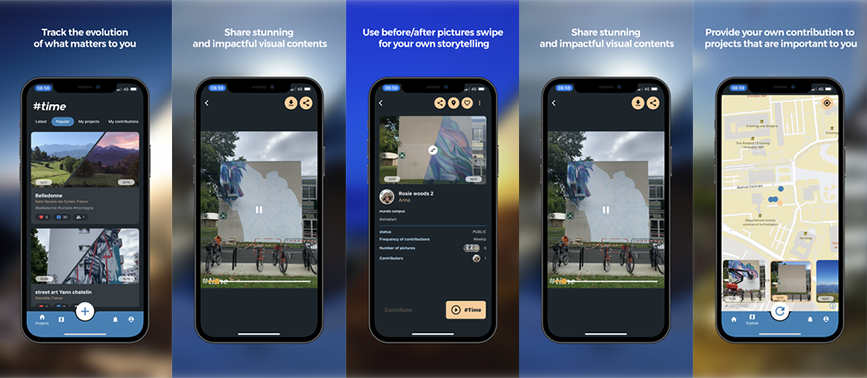 Lapse It
Lapse It is a strong time-lapse android camera app. If the previous software is aimed at beginning photographers, Lapse is more suited to those already familiar with camera settings. It is important to note that there is a difference between time-lapse and hyperlapse.
You have complete control over various settings, including focus mode, flash mode, ISO, color effects, white balance, exposure, and more, thanks to the app. You can also use it to make a stop-motion movie to choose any interval between pictures.