Welcome to the enlaps family !
Thank you for purchasing a Tikee camera!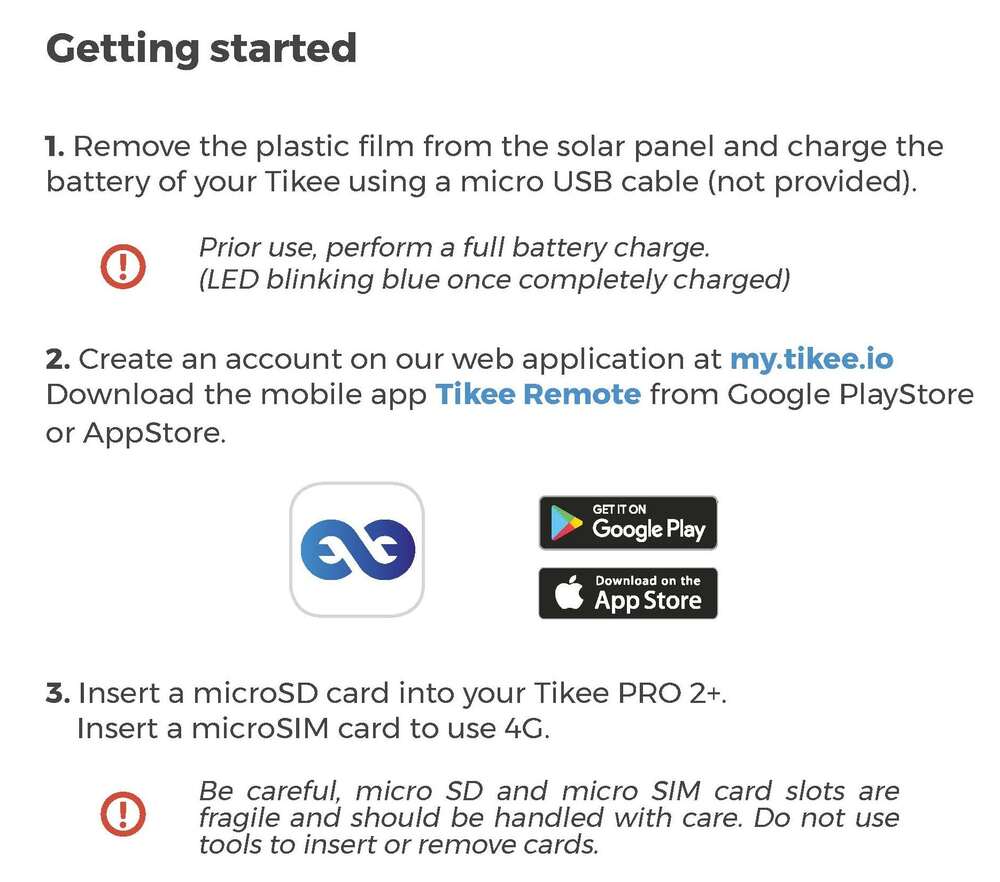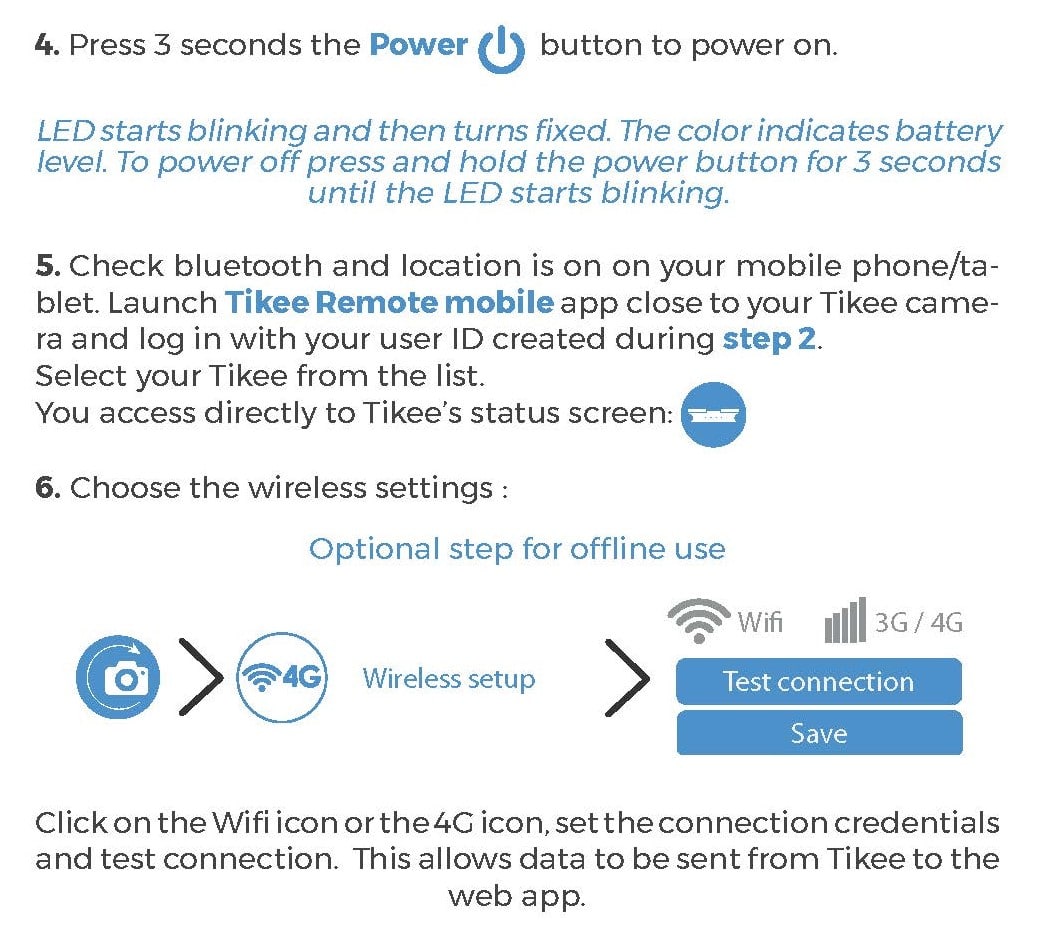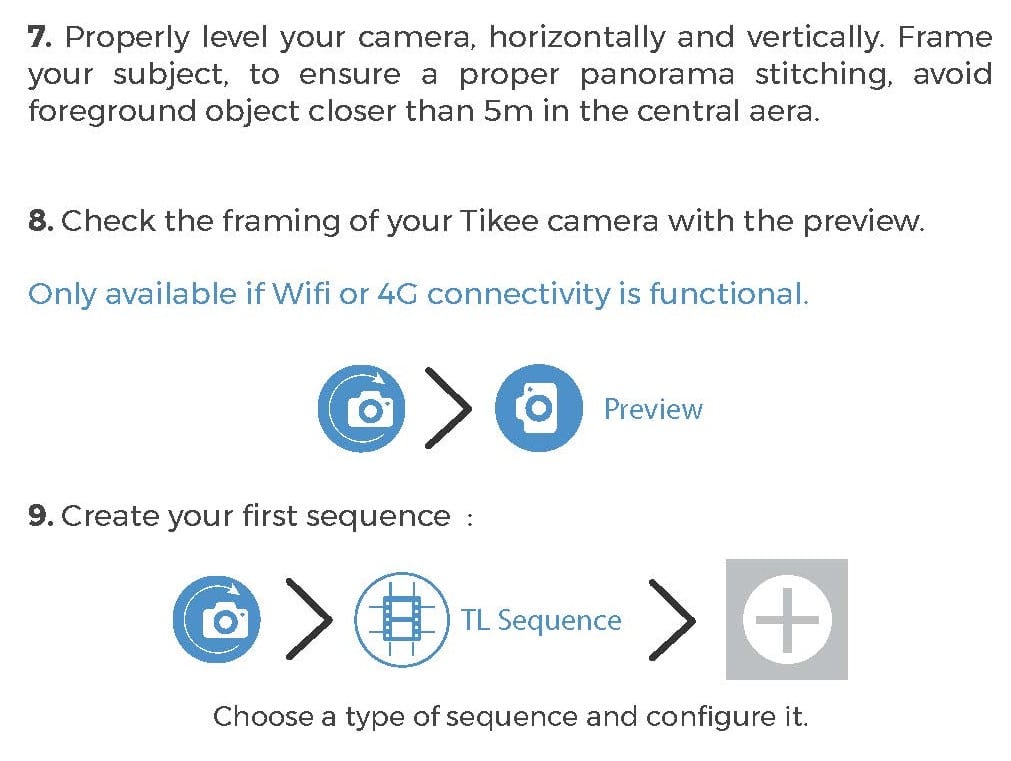 Setting up AT&T 4G SIM card for your Tikee Camera
The first step is to get the Tikee Camera IMEI number, depending on the Tikee, it is usually provided on a sticker on the box or on the welcome flyer on the box. If not found, simply email us the camera serial and we will provide the IMEI. If the IMEI number of your Tikee has 14 digits, please add a 0 in front of it to complete the IMEI number. Then go to an AT&T store and tell them you would like to purchase a microSIM card (about $5.00) for a tablet (not for a phone) . Be sure to bring your IMEI number to AT&T. They will enter it when they sell you the microSIM card. No need to bring your Tikee camera there.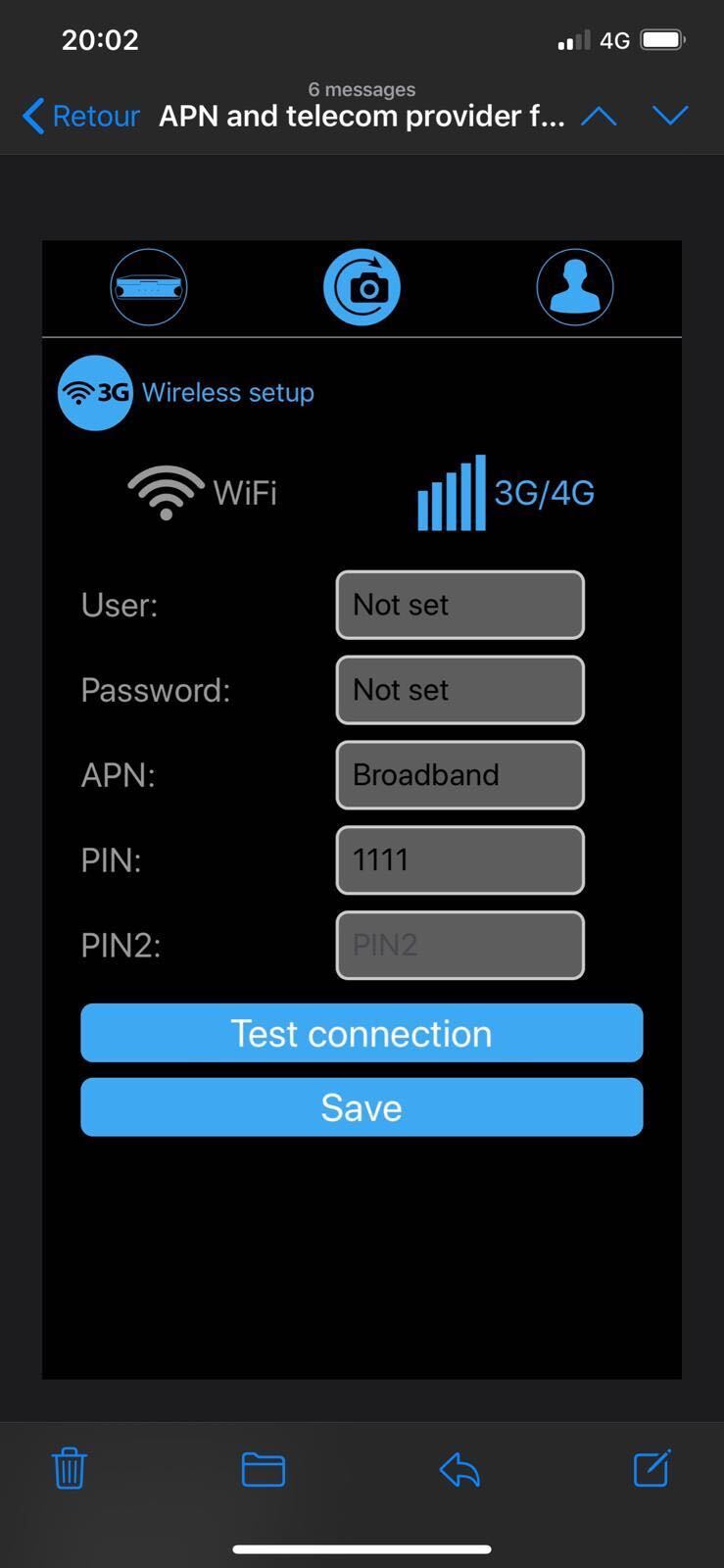 Once the SIM card is set up place it inside the camera.  Using Tikee Remote mobile app, connect to the camera using bluetooth.
Enter the settings from the screenshot shown here (type in the words "Not Set"):
User: Not Set
Password: Not Set
APN: Broadband
PIN: 1111
PIN2: (don't type anything here)
Test connection and save
Please note that you can not setup the SIM card online at AT&T.
Be also careful because too many unsuccessful attempts to enter a PIN code may result in your SIM card being blocked. (If this happens, simply insert the sim in a cell phone and follow AT&T instructions to unlock).
We remain at your disposal for any question