Controlling Construction Site with Apposite Monitoring
One of the major advancements in construction site monitoring is the use of digital assistance. If your inquisitive mind ponders on how to follow the evolution of a construction site, then the answer might lie in understanding how adroitly the project managers control the construction site.
In this write-up, you would learn about the various tips and tricks that would help you have proper control over your construction site. The post-pandemic era emphasizes the need to use such smart tools to control construction work better.
During the pandemic, people were forced to work from homes, and monitoring work became challenging. However, the dexterous minds of the millennials found various methods to overcome this problem and espoused various techniques to control the construction sites properly.
A Step-by-Step Guide to Control the Construction Sites
Before you jump on to understand the various techniques of Controlling and Monitoring the site, it is important to understand why is construction planning important? First, you need a proper construction plan to decode a successful blueprint for your project. Second, you can save time, cost and utilize your resources efficiently when you have a suitable construction plan.
Use a jobsite camera to control the construction sites
There are numerous benefits of using a jobsite camera. The construction site is one of the places where it can help and control situations. All the construction sites have one feature in common, no matter how big or small a job is, safety must be a priority here. A tool helps to ensure maximum productivity and ensure maximum safety on the site more than ever. Tikee 3 PRO allows you to solve a variety of tasks while working on the site.
Controlling a construction site is a huge task. In many ways, the control of the site relies solely on the contractor's ability to communicate with his or her team on-site. Tikee 3 PRO camera helps to ensure maximum productivity and ensure maximum safety on the site more than ever.
Controlling a construction site is not as easy as it seems. The construction site is an area where the slightest mistake can lead to large losses. With the Tikee 3 PRO specialized to the job site camera, you can get rid of the unnecessary site supervision, get control over the maximum productivity and safety of operation on a construction site.
The Primary Stage of Resource Planning
It is also important for you to determine how to do resource planning in a construction site? Improper utilization of resources might delay the project and lead to wastage of raw materials or assets. Resource planning in construction site enables you to assign tasks so that your immediate tasks or milestones are completed within the assured timeframe.
Let us now look at the various steps to help you control your construction sites better:
Proper Flow of Communication
Communication is one of the most important aspects of project completion, and you must maintain proper flow during the entire phase of your construction projects. You can use any work execution platform and sync your documents, video, photos, calendar, etc., at a single place to help you control and monitor your project.
Make a Habit of Continuous Planning
Planning is imperative in a construction project. A good project manager or management would never stop planning. In fact, planning starts even before the project's commencement and should continue until the project is completed successfully.
When you are involved in a construction project, you have to plan for contingencies that are not in your hands. These unpredictable events can occur anytime, and a good manager should always be ready with a plan for such occasions.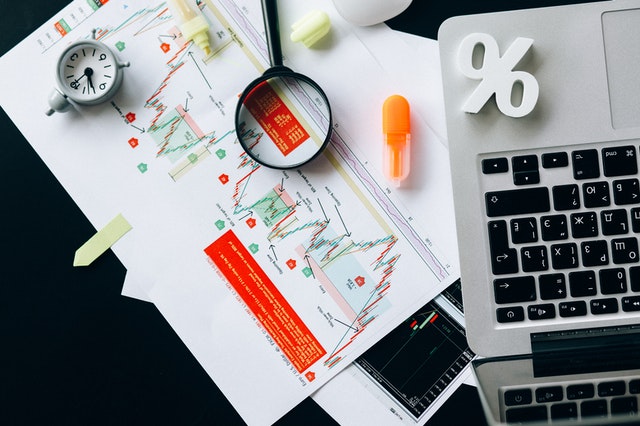 Have an Inquisitive Attitude
A construction project requires an inquisitive project leader — someone who has many questions and is very observant. Administering and controlling the project requires the project leader to get familiarized with every aspect of the project.
The construction industry is consistently upgraded with modern tools, equipment, safety practices, and technologies. A project leader must be inquisitive enough to ask about these and seek answers. You would be able to streamline all the phases of your project once you know the ins and outs of the project.
Budget Projects with a Work Execution Platform
A construction project undertaking requires a huge amount of transactions, and monitoring and controlling each trade is important. An efficient project manager has proper control over the expenses of the project.
Using Modern Tools, systems and solutions to have better control on the project
You can make use of various modern tools to control your project efficiently. The next section highlights some of the tools that you could adapt to your project to help you have better financial control.
Holobuilder
HoloBuilder is an AI-driven and enterprise-grade 360 ​​degrees progress documentation and analysis platform for the team. They call it a 360-degree platform because you can replicate your construction site on this platform and access it remotely from anywhere. You can stay updated with the current site development at any point in time, create handover documents, track and analyze the construction progress, monitor it, reduce the documentation time, and use "SiteAI" to automate the construction process.
B2W
B2W is a very flexible software that can be customized as per the requirements of your project. You can choose a template and create / select discrete sections and later decide how they should appear. A good thing about this software is that it can detect missing data or errors and inform the users before they submit. B2W Track and Schedule helps you monitor the progress of your project against specific labor. You can also differentiate fixed price work from T&M work and track both in the same log. Additionally, you can set cost limits and generate a report to allow the customers to approve the same.
Builderstorm
If you need flexible software that can be built per your requirement, consider checking out BuilderStorm. Systems like these will allow you to build a package with the required features (like surveillance) and create an interface as per your specifications. BuilderStorm is a perfect tool for those who want a proper work completion record on specific projects and those who prefer security. It helps you keep track of the costs and monitor the vehicle usage too. The BIM or building information modeling compliance is also an added benefit of Builderstorm. You can have remote access with this tool.
Timelapse is one of the most efficient ways to present long-term work and showcase the result.
And Time lapse ?
For time lapse construction site monitoring, you can opt for construction time lapse cameras. It comes with numerous professional Video and still features that can help you with your construction site.
Other information that may interest you