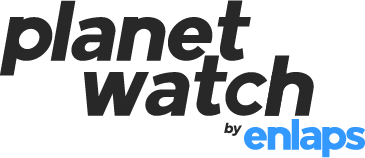 On the occasion of the COP26, Enlaps, the France-base technology company that provides digital image solution, is launching Planet Watch by Enlaps, a project that will enable the collaborative creation of glacier data mapping that is accessible to the entire scientific community, as well as decision makers and citizens.
Glaciologists who are selected to partake in the initiative will help advance the study of glaciers across the world, by helping to document and measure the impact of global warming.
Planet Watch by Enlaps will support this research by providing ten Enlaps Tikee cameras, as well as free access to the myTikee cloud platform.
The call for projects aims to raise public awareness of ecological issues, to accelerate international initiatives, and to provide scientists around the world with game-changing equipment and compelling data.
Planet Watch _ by Enlaps' Global Call for Projects was announced by Heidi Sevestre (glaciologist, ICPP communication direction, AMAP project coordinator) during the COP26, on 10/31. Those interested in participating in the Planet Watch by Enlaps project should apply online by January 15, 2021 with project proposals that are as carbon neutral as possible, and useful to the international scientific community.
The jury comprises, Antoine Auberton (Enlaps' CEO), Heidi Sevestre, Luc Moreau (glaciologist associated with the Edytem CNRS laboratory), Yann Arthus-Bertrand (Good Planet Foundation), and Sophie Szopa (researcher at the climate and environment laboratory, author for the IPCC). It will ultimately select ten projects on the basis of technical feasibility, scientific interest and the emblematic dimension of the chosen location.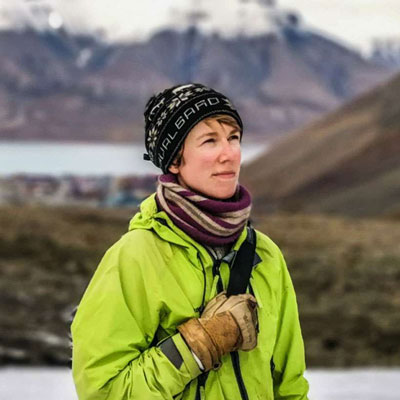 "I am proud to join forces with this initiative for the advancement of our science, but also to make it accessible to the largest possible audience! Having installed Tikee cameras in the Arctic and around tropical glaciers, I know the impact that time-lapse will have on decision-makers and the public opinion.
Heidi Sevestre
Glaciologist, ICPP communication direction, AMAP project coordinator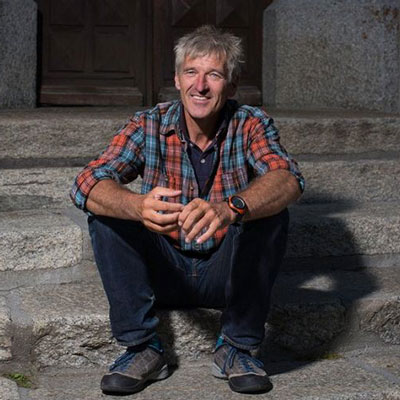 We are all responsible, and are aware today that we have made mistakes, because everything is "linked", "connected" on our planet, because the Nature is talking to us: our glaciers are shrinking exponentially, animals are disappearing, clean fresh water is becoming scarce (1% of the water on Earth), air often becomes unbreathable in cities. We are consuming 1.7 planets each year, and we don't have any more. We see our mistakes, let's fix them because there are still many things we can do to preserve for the well-being of LIFE: solutions are there, let's develop them!
Luc Moreau
Glaciologist associated with the Edytem CNRS laboratory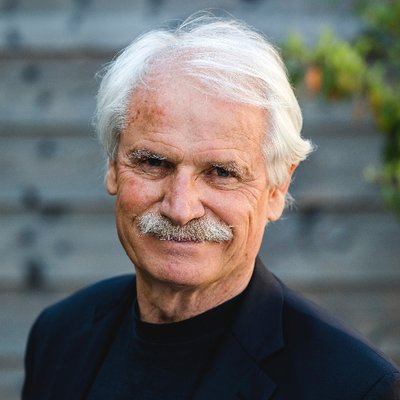 I am delighted to be partnering with my GoodPlanet Foundation on this essential project. Source of 70% of the fresh water on earth, these ice giants, so essential to life, are the first witnesses of the global warming of our planet.
Yann Arthus-Bertrand
President & founder, Good Planet Fondation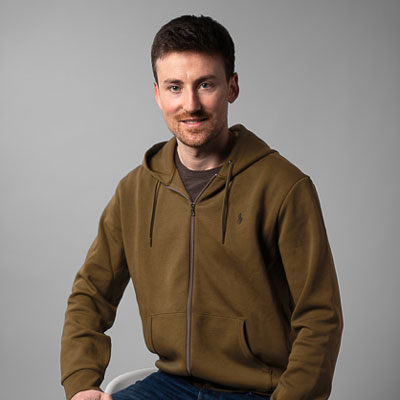 Protecting the environment has always been core to Enlaps' values. Located in the heart of the mountains, we were able to establish a natural dialogue with the glaciologists who use our Tikee (Time Keeper) solution. By their side, we noticed that it was imperative to quickly consider the impact of global warming. The latest IPCC (Intergovernmental Panel on Climate Change) report demonstrates this urgency, and it is in this spirit that we want to contribute to mobilization and awareness through the Planet Watch initiative.
Antoine Auberton
CEO, Enlaps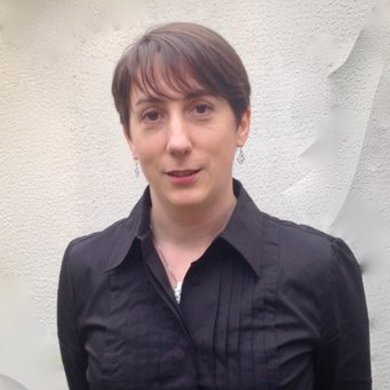 For the past few decades, glacier melt has been occurring around the world. The latest IPCC report shows that this widespread loss is unprecedented in at least 2000 years. This project will help make these changes perceptible in hard-to-reach environments and leave visual evidence of this loss for future generations.
Sophie Szopa
Researcher at the climate and environment laboratory, author for the IPCC
Selected researchers will have free access to multiple resources, such as a self-sufficient Tikee 3 PRO camera - connected via 4G to the myTikee SaaS cloud platform for editing, analysis and sharing -, scientific support and technical recommendations. Enlaps' Tikee 3 PRO solution, which is energy autonomous thanks to the integration of photovoltaic panels, facilitates research projects due to its remotely data sharing capacity. Already, Enlaps' Tikee cameras monitor and analyze glaciers across the world, from Santa Isabel (Colombia), to Fellaria (Italy), Combe Maudite (France), Heinabergjokull (Iceland), and many others.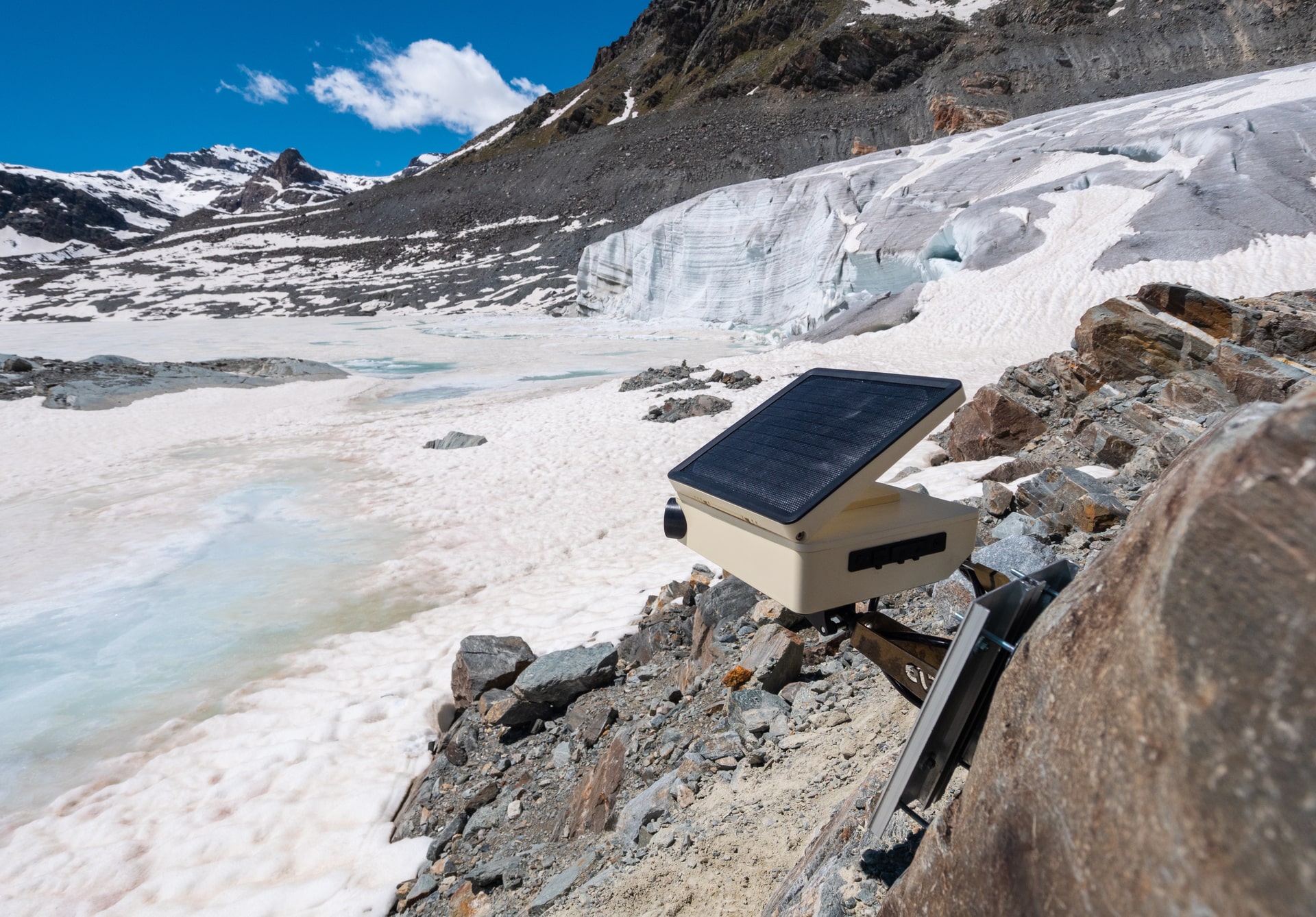 The collected data will be pooled to create an interactive smart map, updated daily. Besides, researchers will regularly share their results on the Planet Watch - by Enlaps' blog, accessible to the whole international scientific community.
Results will also serve citizens and decision-makers to fuel their fight against the climate crisis. This digital cartography will be expanded yearly to cover most of the cryosphere's critical points. All in all, the Planet Watch _ by Enlaps' initiative will model the global warming's impact on the planet, in a safe and concrete way, and favor future disasters or possible improvements' prediction. Call for projects
Participate in the call for projects
Press release
Download the press release and the press kit