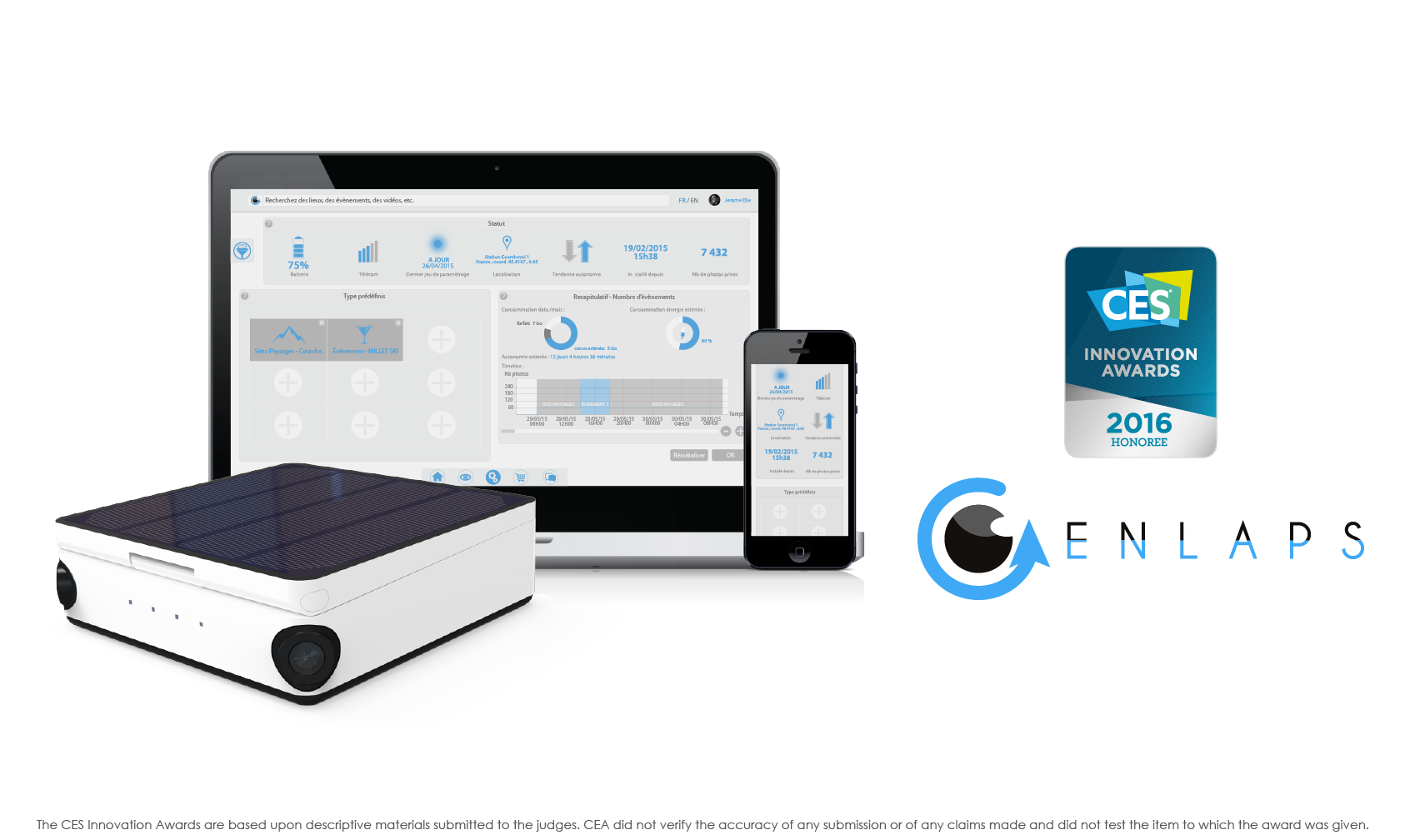 The CES innovation awards is an annual competition honoring outstanding design and engineering in counsumers technology products.
Awards are based on several criteria, as aesthetic and design quality, engineering quality, user friendliness.
Awarded products will be presented on a dedicated showroom at Las Vegas CES 2016 – 2016 January 6 to 9.
Enlaps received the "Honoree" in digital imaging product category for Tikee, an innovative smart time lapse camera.